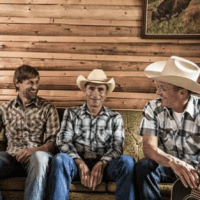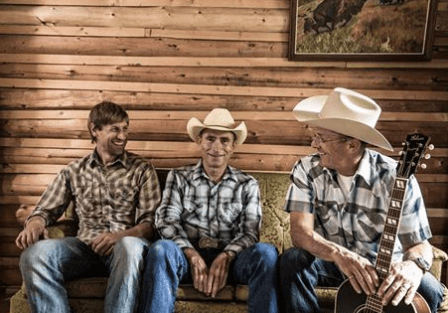 Saturday, January 20th, 8pm
Tickets: $20.00 Adults; $10.00 Students, Seniors, Military
Advance tickets available 2 weeks before the show at A Rogue's Garden or at the Civic Center the night of the show, doors open at 730pm, show at 8pm.
**taking credit and debit cards at the box office the night of the show**
All ages will enjoy!
With performances equal to the mastery of the ranger trade, The Wardens – Scott Ward, Bradley Bischoff and Ray Schmidt – are a Banff National Park-based trio whose stories rise from the very land they've protected for the past 60+ years.
The Wardens' mountain music – blending folk, roots and western styles – is a piece of Canadiana reflecting the pristine wilderness of the Rocky Mountains.