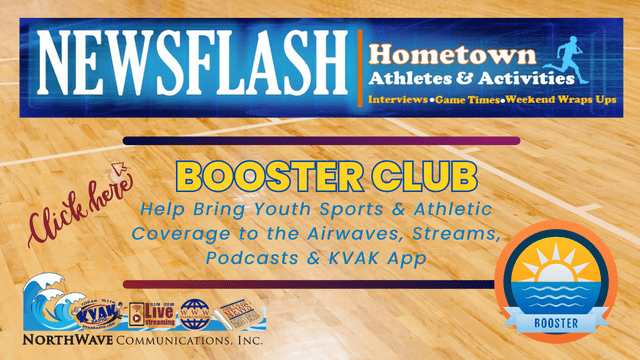 NorthWave Communications appreciates the businesses that sponsor our NewsFlash program, but with a decline in support this year we have come up with a fun program for individuals to sponsor our youth sports coverage and help keep updates on the airwaves.
A "Community Support Squad" Sponsorship will support the work it takes to make interviews, wrap ups and podcasts available on our website and give individuals a chance to be recognized and even win prizes.
Here are the quotes from those who have already signed up:
Tony & Lori Day: She believed she could. So she did. – R.S. Grey
Day Family: Live each day. Give it all you've got.
The Major Family: You were meant to be here. This moment is yours. – Herb Brooks
Steven & Shannon Williams: Work hard – Play harder
Don & Suzie Koklich: Always be kind. Have a good attitude, and never, ever give up.
~ Walter Swan
Jennifer Watson: Push yourself again and again. Don't give an inch until the final buzzer sound! – Larry Bird
Fill out the form below, then watch for an email from KVAK. We'll send an invoice to pay online, or feel free to drop by the studios with a check.
Thanks for your support!