Submitted by VHS Cross Country Coach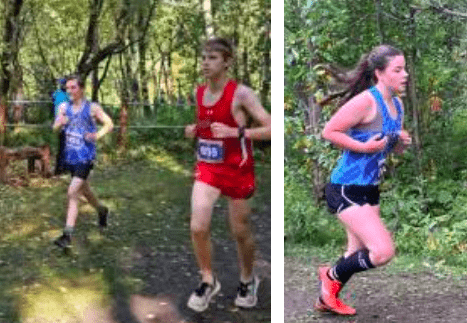 September 9, 2023
The Bucs Cross-Country team headed to Palmer for the biggest meet of the season.  Runners complete 3 laps through the woods behind Palmer High School, then book down the track to the finish line.  The energy is high with hundreds of runners competing from all over the state and college recruiters checking out fresh talent.
Freshman Robert Taylor started off the races for Valdez.  Taylor ran with 151 other JV Boys, he stayed ahead of his goal for the first 2 laps, then his legs began to tire and wouldn't obey the command to move faster.  Taylor still got his PR at 26:16, finishing 137th and beating last week's time by almost a full minute. 
The clouds rolled in just in time to cool off Junior Morgan Hamilton in the Varsity Girls race.  Hamilton kept a strong pace for the first 2 laps, then the crud that we all have been fighting took over and slowed her down through the finish line.  She stayed strong and finished 162nd out of 180 at 28:41.
Lastly, the highly anticipated Varsity Boys race with an UAA coach checking out Senior Rafe Caruthers.  Caruthers kept his goal of 5:30 mile for the first 2 miles, but his symptoms overtook him and he slowed the last mile. He pushed as hard as he could and finished 63rd out of 219 at 18:35.  Sophomore James Humphrey tackled the hills and fought off an upset stomach until the very last mile, he earned himself another PR by 4 seconds at 21:31, finishing 159 out of 219.
These athletes worked very hard despite feeling icky.  Now to rest and heal before our last meet before Regions.  Friday we head to Fairbanks to Pearl Creek.  Go Bucs!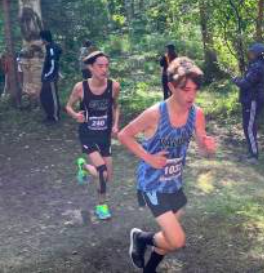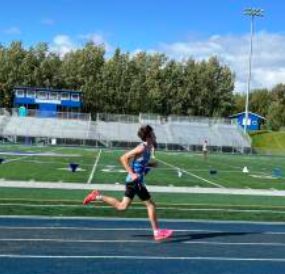 Current Region 6 Division II Standings are:
2nd Rafe Caruthers
13th Roman Weber
20th James Humphrey
38th Robert Taylor
13th Jewely Weber
14th Morgan Hamilton
Go Bucs