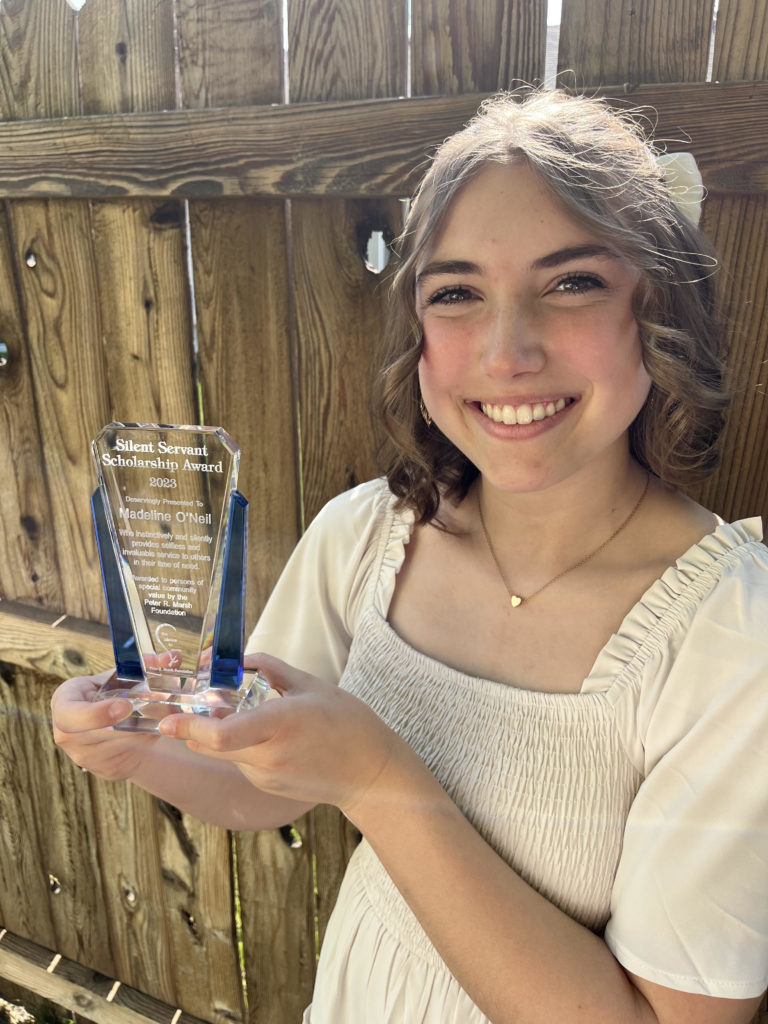 Courtesy of Shannon Major –
Previous Valdez High school student, Madeline O'Neil, now a senior in Moses Lake, Washington, was awarded a prestigious award after nomination from her VHS counselor. The Peter R. Marsh Foundation (not affiliated with Valdez's own Peter Marsh) accepts nominations for students meeting the qualifications of acts of service that are:
for altruistic reasons only, marked by unselfish concern for the welfare of others.
independent, voluntary and beneficial to the citizens of the greater community outside their school.
without monetary or material reward or personal gain including favor, advancement or recognition.
devoid of any imposed requirement to serve, discrimination, matters of social conflict or difference, or service related to social, political and governmental ideologies, activities and practices.
Maddie, shown here with her plaque, also received a $500 award.  She had no idea that she was nominated for her act of service she worked so hard on here in Valdez, raising money to acquire a specialized wheelchair-accessible family vehicle for our own Valdez Wadsworth family.