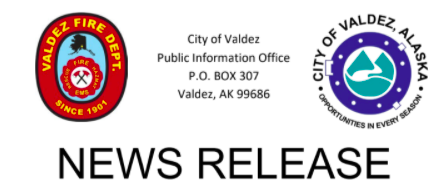 Valdez, AK – On July 16, 2022, at 10:37 a.m., Valdez Dispatch was notified by the Fairbanks Police Department of an InReach activation from an individual reporting that their companion had tipped their raft and fallen into the Tsaina River approximately 4 miles upstream from the Tsaina Lodge.
Valdez Fire Department Backcountry Search and Rescue (VFD BCSR) responded and were on scene at approximately 11:51 a.m. Multiple search teams were deployed at approximately noon and utilized various search methods including a drone, boats, the swift water rescue team, and ground search teams. Air assets were requested but were unable to assist due to poor weather conditions.
Valdez Dispatch maintained communication via InReach with the reporting party. A ground search team deployed to the last known coordinates, reaching the reporting party at 1:44 p.m., after an hour and a half hike. The reporting party was escorted out to the command post and provided with medical attention.
A ground search team visually located the missing individual at 3:45 p.m., hung up on a rock in the Tsaina River, deceased. Deteriorating conditions, including dangerous and rising water, restricted immediate access to the individual.
Once conditions changed, VFD BCSR team then deployed in a two-person pack raft and were able to recover the individual's body and release it to Alaska State Troopers. Operations were concluded at 11:23 p.m.
Next of kin notification is to be conducted by Alaska State Troopers.