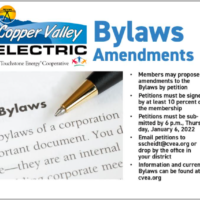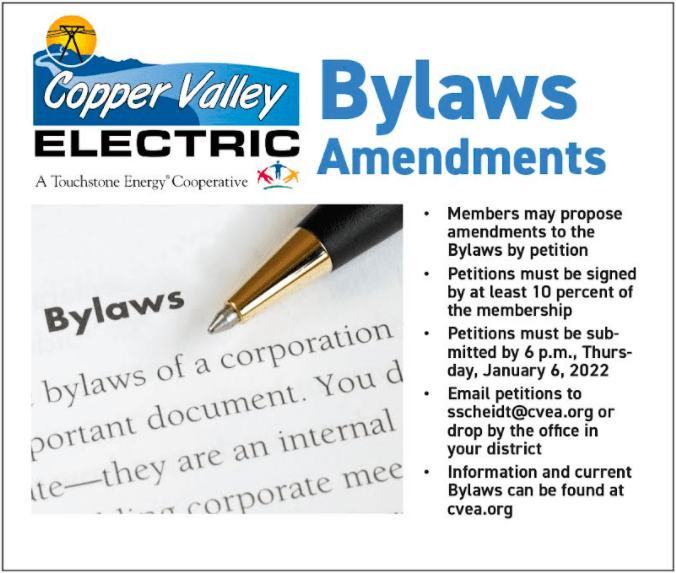 CVEA would like to remind members of the upcoming Bylaws Amendment deadline.
Members may propose Bylaw amendments for placement on the 2022 ballot by filing a
petition with the Board of Directors. Petitions must be signed by at least 10 percent of
the membership and submitted prior to 6:00 p.m. Thursday, January 6, 2022.
Current Bylaws can be found on cvea.org by clicking the About Us link. For additional
information contact Sharon Scheidt at 835-7005 or email sscheidt@cvea.org.