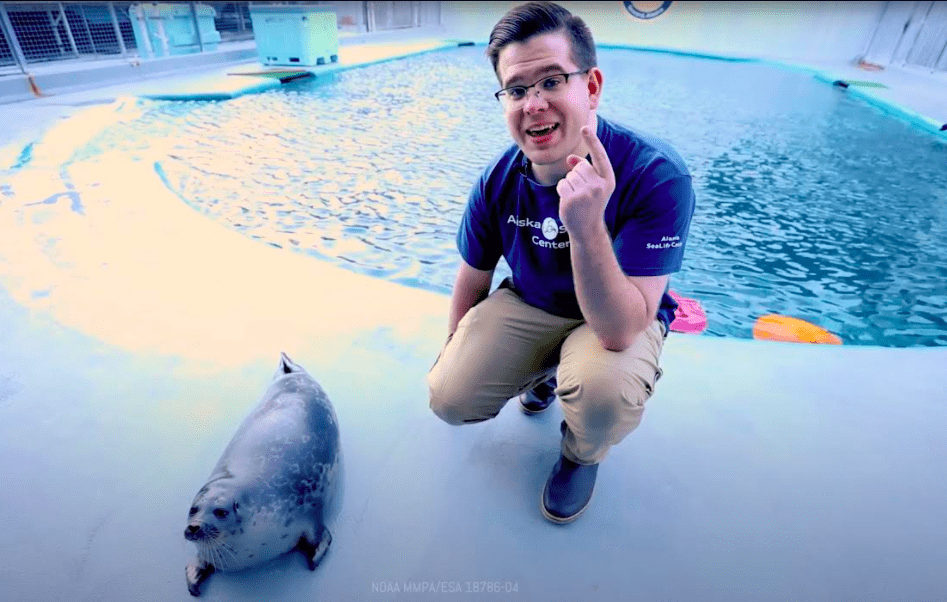 Seward, Alaska (September 23, 2021) – The Alaska SeaLife Center (ASLC) is
launching Virtual Visits again this fall.
This free program for all ages will be live-streamed weekly from the ASLC YouTube channel. Each 30-minute program will begin at 11AM Alaska time on
Wednesdays starting September 29, 2021 until May 11, 2022 with some exceptions for holidays.
A new behind-the-scenes look highlighting the work, staff, and animals at the ASLC will be introduced during each program and hosted live by ASLC's award-winning Education Team. "We are very excited about Virtual Visits this year. These programs are meant to be a fun way for our viewers to learn something new and ask questions. It's a chance to see a part of the Center you can't see with regular admission, hear from staff who are doing our important mission work, and join us as we work together to conserve the critical marine ecosystems of Alaska," states Senior Education Manager, Jeff Dillon. Since the public can ask questions if they watch the live program, they are encouraged to subscribe to the Alaska SeaLife Center on YouTube to receive notifications: www.youtube.com/user/AKSeaLifeCenter.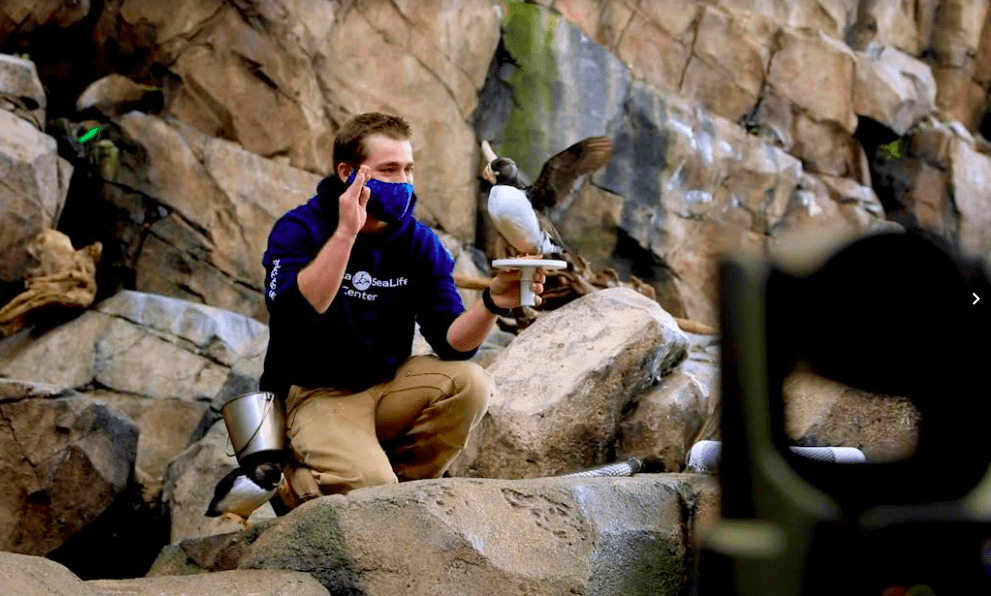 Virtual Visits are made possible by a grant from Royal Caribbean Group (RCG), in partnership with the Alaska Travel Industry Association (ATIA) Foundation. In 2020, ASLC launched Virtual Visits at the beginning of the pandemic in an effort to bring the Center to the public virtually. After a successful year of programming, RCG has now graciously funded the program for three more years.
RCG and the ATIA Foundation assisted more than 65 Alaska tourism businesses and community organizations in their pandemic recoveries."We're seeing the significant challenges the communities in our cruise destinations are experiencing and we knew there were partners who can't turn a blind eye," ATIA President and CEO Sarah Leonard said. "Royal Caribbean Group found the resources to provide relief through grants and in-kind donations in three areas: small business, food security, and health and well-being. As a partner, ATIA can streamline the grant-making process because we have first-hand knowledge of what Alaskan communities had to endure and understand how so many local businesses will really benefit from the grants, both big and small."