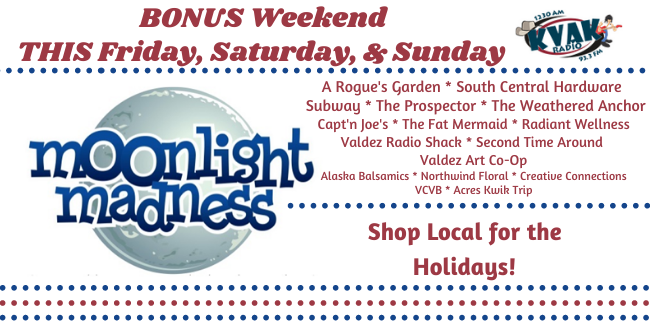 Businesses participating in
Moonlight Madness

Due to so many people being quarantined, KVAK worked with the businesses participating in Moonlight Madness to bring you this BONUS weekend. 
Some of the deals are a bit different so check out the offers!
Many of these businesses offer curbside pickup, takeout, online shopping, etc. 
---
Enter to WIN Gift Certificates!
Prizes for this year's Moonlight Madness will be done online!
One Lucky Entrant will win a Shopping Spree worth almost $300.

---
Store Specials
Click each store name below for more details.
CLICK HERE for Printable version of Specials

Friday: 9am-4pm, Saturday: 10am-3pm
VCVB Hat & Mug Combo: $20
CLICK HERE for Printable version of Specials