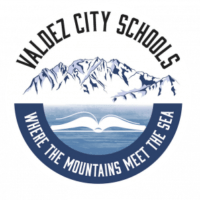 To attend the town hall virtually, click on the following link to register:
Town Hall Virtual Option Registration
MASKS/CLOTH FACE COVERINGS ARE REQUIRED FOR THOSE WHO ATTEND IN-PERSON
---
VALDEZ CITY SCHOOLS TOWN HALL MEETING
2020 SMART START REENTRY PLAN
(TUESDAY, JULY 14, 5 P.M.)
Valdez City Schools wants to hear from you! The school district is seeking community input on its draft 2020 Smart Start Reentry Plan. Stakeholders are invited to attend a town hall meeting in-person at the HHES gym or virtually on Tuesday, July 14, at 5 p.m. to discuss the plan.
The 2020 Smart Start Reentry Plan will outline how Valdez City Schools will operate moving forward for the 2020-2021 school year. The plan will be presented to the Board of Education (BOE) at their July 27 meeting for approval. The draft plan will also be made available on the district website for further input on July 15.
During this event, Superintendent Arnold, along with the school principals, will present Valdez's draft plan to safely open schools in August and share the challenges the District is encountering.
Following the presentation, attendees will be able to submit questions, comments, or concerns in-person or online.