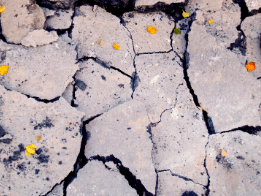 Given the Shelter in Place Proclamation, there will be
no Remembrance at Kelsey Dock March 27, 2020.
Keep them in your hearts and minds.
Prior to the cancelation, the following was prepared to remember those lost: 
Dan Stowe, provided these words and prayer:
Gathering Prelude
We gather here today to lift up our thoughts and prayers for all those affected by the 1964 Valdez earthquake.
We cannot understand why these things happen in our world, but we must place our trust in divine providence and go to our God for the help we need, regardless if it is in good times or bad times. So we have gathered here today as a community, not because we felt compelled to, but because we wanted to; We gather as citizens who love our God, and who love the good land that our God has given us; We gather as citizens who cherish the freedoms we enjoy, The freedom to pray, to listen, to speak to God and to one another; As we lament our losses, and lift up our wounded hearts to Our Lord in heaven for healing.
---
PRAYER
At this time I would ask you please to bow your heads as we pray for those who were lost and for those left behind.
Lord You are the one who was sent to heal the broken-hearted
And comfort those that mourn and are heavy-laden.
You are the One Who promised that Your grace is sufficient for every eventuality
We do not come to you as those who have no hope – Nor those that have not trusted in You
For our hope and trust is in You, and our eyes are looking to You for strength, encouragement and comfort.
Enfold us with your compassion, uphold us with your love, and keep us, and all who suffer, in your sight. Grace us, O God; heal and embrace us. And lead us from this darkness into your everlasting light.
O Lord we pray to You for all who those
Who died in the 1964 earthquake. May their souls rest in peace, and may their families be comforted
It is at times like this that we suddenly begin to realize the great frailty of life and the brief portion
That we are permitted to be on this earth.
In your name we pray for all the families,
Whose life & histories have been forever altered by the effects of this tragedy.
Therefore Lord, we offer our prayers for the survivors, who have also become victims.
You have told us, wherever two or more are gathered in my name, there I will be.
Graciously receive the prayers of Your people:
Through Christ our Lord.
Amen
Dan Stowe
---
In Remembrance:
Valdez
Dan Boddy
Freddie O. Brown
Lowell Duane Carriker
Dennis Rutledge, ( Cunningham)
Douglas Granger
Paul Gregorieff
David Lee Growden
James Wilson Growden
James William Growden. Jr.
Robert P. Harrison
Sam Johnson
Chester G. Joslyn
Stanley Knuteson
Howard Kraiger
Georgia "Pat" Kulstad
Ross A. McCoy
Donald Mueller
Donald M. O'Leary
Richard J. Robinson
William E. Schmidt
Sterlin 0. Stapp
Debra L. Stuart
Earl L. Stuart
Janice (Janis) L. Stuart
Larry P. Stuart
Sammie Marie Stuart
George T. "Joe" Tabasco
Ralph E. Thompson
Jack Van Buskirk
Phil G. Wheeler
Milton T. Williams
Gerald L. Zook
Anderson Bay
Harry Henderson
Port Ashton
Alfred Blendheim
Port Knowell
Frank Henry Erb
Chenega
Rhonda L. Eleshansky
Sally Eleshansky
Steve Eleshansky
Jack Evanoff
Nellie Evanoff
Sally Evanoff
William Evanoff
Arvella Jackson
Cindy Jackson
Dan Jackson
Dora Jackson
Daria Kompkoff
JoAnn Kompkoff
Julia Kompkoff
Norma J . Kompkoff
Richard Kompkoff
Willy Kompkoff
Jean Selanoff
Robert Selanoff
Tommy Selanoff
William Selanoff
Phillip Totemoff Jr.
Anna Vlasoff
Port Nellie Juan
Alex Chimovisky
Annie Chimovisky
Emanual Chimovisky
ALASKA AIR NATIONAL GUARD, PLANE CRASH FOLLOWING THE QUAKE, April 25, 1964
Thomas Patrick Carroll
James Artin Rowe
Kenneth Wayne Ayers
Thomas Earl Norris
THREE WEEKS AFTER THE QUAKE
Margaret Keenan Harrais