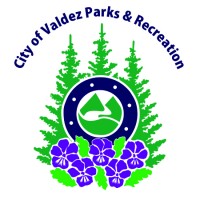 3-23-2020
PRCS Program Cancellation and Facility Closure Update: In an effort to encourage social distancing and in conjunction with the Valdez City Schools closure; the following City facilities will continue to remain closed to the public through Friday, May 1st:
• All Programs and Activities
• Convention & Civic Center
• Movie Theater
• Library
• Recreation Center
• Swimming Pool
• Gyms and Rock Wall
• Salmonberry Ski Hill
This schedule is subject to change as the City will evaluate whether to reopen facilities to the public and resume normal operating hours as the situation progresses.
To monitor updates on the status of City of Valdez Parks, Recreation and Cultural Services activities and facilities, please call the PRCS hotline at (907) 835-3200.
We will continue to groom all in-town and out-of-town trails as usual and weather permits. The Winter Trail guide can be found online at www.valdezak.gov/parks.
All other City facilities and departments will continue to operate as usual unless otherwise directed by the City Manager. The city will provide additional updates as the situation changes. For updates, please visit the City website: www.valdezak.gov or find the City on Facebook: City of Valdez, Alaska – Government.
We would like to apologize for this inconvenience and thank you for your cooperation during this time.