BASKETBALL
Girls A Team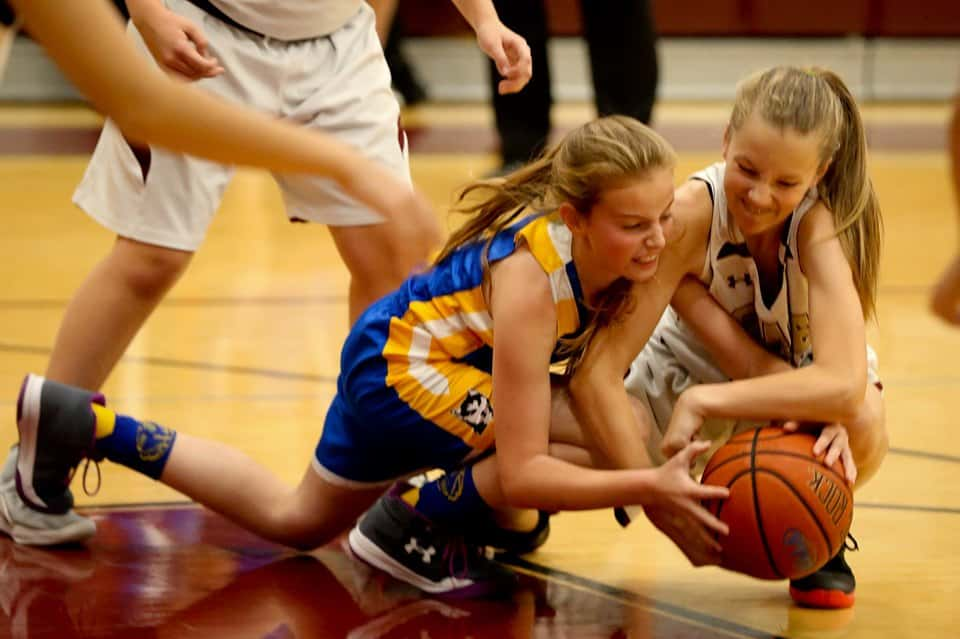 Destiny Day
Courtesy of Coach Laurie Prax
GMS GIRLS BASKETBALL PLAYS TOUGH IN ANCHORAGE AND THE VALLEY
A physical Grace Christian team came out strong and gave the Huskies a great game on Friday. The Huskies went into the locker room down just 3 points at half-time but didn't have enough help defense and Grace drove to the basket and out-scored Valdez 10 to 2 in the 3rd quarter. The Huskies rallied in the 4th quarter with an effective 4th quarter press, but ended the game 30 to 19. Moe Togague led Valdez in scoring with 7 points and had 9 rebounds. Kelsey Prax added 6 points and 3 steals and Jasmine Hobson scored 4 points and had 5 rebounds. Destiny Day added 3 steals and 4 rebounds. "Carlie VanBuskirk did a nice job on defense and also made effective cuts to get her teammates open," said Coach Laurie Prax.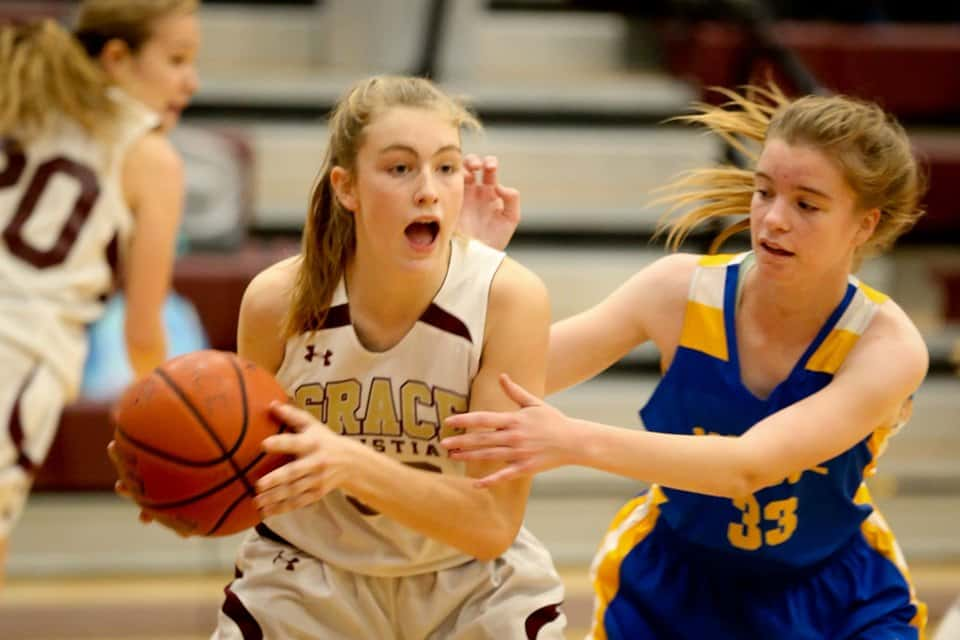 Carlie VanBuskirk
On Saturday, the Huskies beat Redington 18 to 11 in another physical game. Redington had 17 fouls in the game which sent Valdez to the freethrow line. Unfortunately, the Huskies hit just 4 of the 17 freethrows.  Fortunately, Redington hit none of their 4 freethrow attempts. Moe Togague controlled the boards with 7 defensive and 5 offensive rebounds. Rachel Berkeley and Sofia Ramos came in off the bench and pulled down 7 rebounds and 5 rebounds respectively. Togague led the team in scoring with 8 points. Kelsey Prax and Jasmine Hobson added 3 points apiece. "It was good for the kids to play against aggressive teams," said Coach Laurie Prax. "I am hoping we come to practice next week with more intensity. There's a chance we might face Grace Christian again in our tournament and we're hoping for a different outcome."
Girls B Team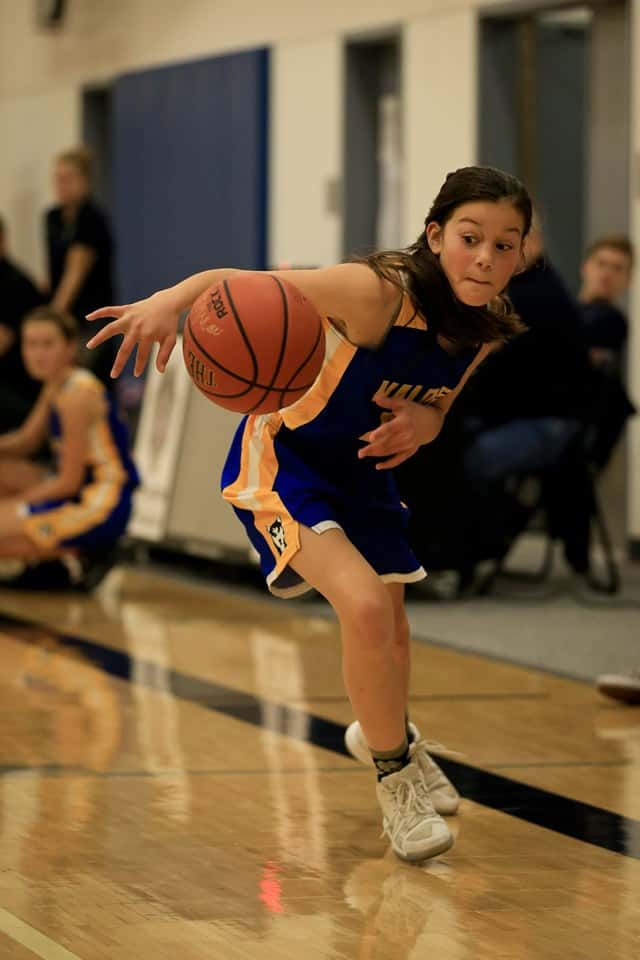 Lola Compehos Saves the Ball
Courtesy of Coach Michelle Petersen – The Lady Huskies B team came out ready to play on Friday night which lead to a 25-20 victory over Grace Christian.  Fast feet and strong defense made for a fun and competitive game.  Rylee Wade led with 10 points followed by Lola Compehos with 6.  Justice Needles brought down 7 rebounds and Lola and Rylee each had 4 steals.  Sadly, we did not come out with the same intensity on Saturday morning and were defeated by the Redington Huskies.  Justice Needles played strong down low and led with 6 points and 5 rebounds.
Boys A Team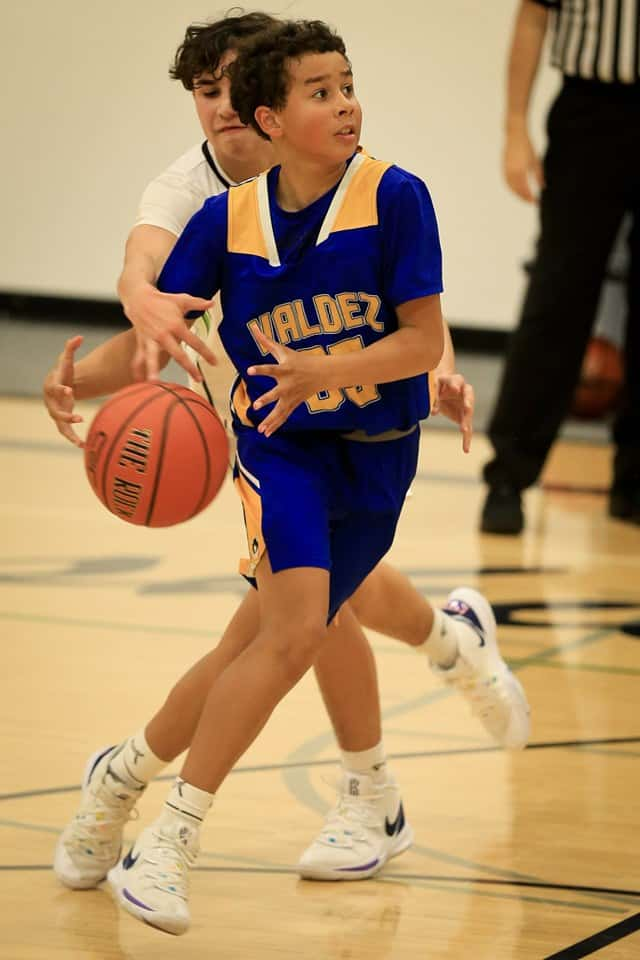 Tino Tucker with the Ball
Courtesy of Coach Cronk – This past weekend the Huskys took to the road to play Grace Christian and Redington on consecutive days.
On Friday the Huskys lost a close game to Grace Christian 17-25.  We struggled against the size of Grace on the interior, giving up 20 points inside.  Despite the size difference, we were only down 3 points with a minute left and missed a transition basket that would have cut the lead to 1 point.  Following that we had to foul to stop the clock and ended up loosing by 8.  Leading the scoring for Valdez was Tino Tucker and Nick Alfaro.
On Saturday we played Redington.  The Huskys were ready for the challenge and rolled to a 47-16 victory.  Great defense was played by all, applying pressure to Redington whenever they had the ball.  It was a well balanced scoring attack with everyone scoring for the Huskys.  Leading the way was Grayson Ade with 11, followed by Tino Tucker with 9, Jarrett Gage with 7 and Gavin morris with 6.
Valdez travels to Glennallen this next weekend.
Boys B Team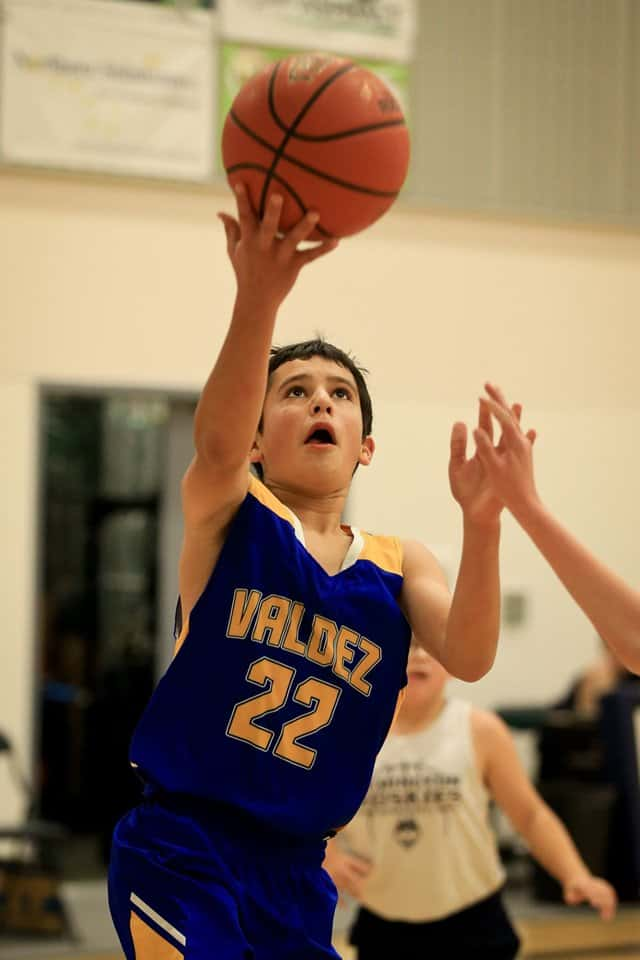 Roman Weber drives to the basket
Courtesy of Coach Auble – This weekend was another successful weekend for Boys Huskies basketball. We traveled to Anchorage to play the Grace Christian Grizzlies on Friday and then to Redington to play the Redington Huskies. Friday night against Grace went well as we pulled off a 35-7 win thanks to numerous drives and fast breaks. Kai Montgomery led the team with 11 points with Nicholas Grande and Romen Webber each contributing 7. Our game Saturday afternoon was another win as we were able to beat the Huskies by 27 with everyone contributing. The team worked well together in our pass-and-cut offense being able to adapt to the Huskies defense. We look forward to the Glennallen Tournament next week.