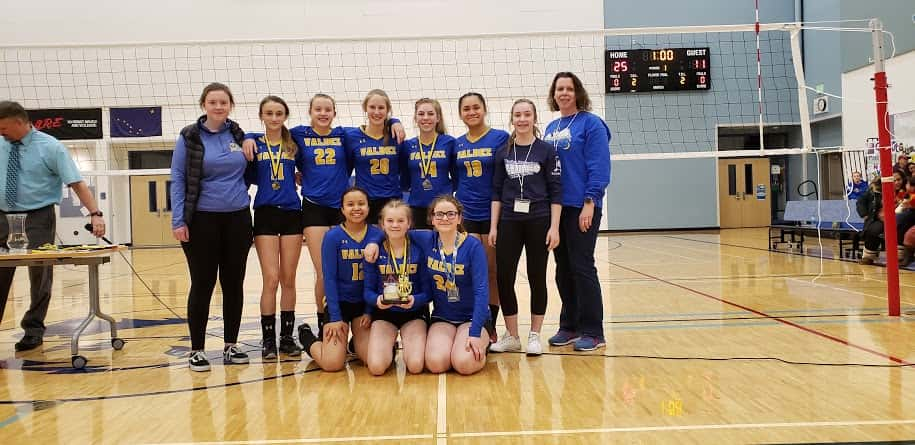 20
 teams with 1
60
 players from around Alaska 
competed in the 
Valdez Spring Fling volleyball tournament this past weekend, hosted by Gilson Middle School Huskies. Round robin play took place on Friday, and the GMS Lady Huskies A1 Team seeded 1st, A2 seeded 8th, B1 Team seeded 7th and B2 seeded 3rd.  Saturday's games were exciting and two of our teams landed in the championship games. End results were Valdez JV taking home the 2nd place trophy, falling to Redington in 3 sets. Valdez Varsity won the championship game against Tok in 2 sets.
All Tourney medals for the JV division went to Alina Kockentiet, Kelsey Prax, and HaileyAnne Depoppe-Lent. For the Varsity division, All Tourney went to Sophia Hodgkins, Lily Brown, Peyton Wade, Ariel Voth, and Carsyn Hinkle.
Sportsmanship awards went to Violet Sweat, Anika Palomar, Rylee Christensen, and Ginger Keller.
Nice job Lady Huskies!