GMS Lady Huskies traveled to Delta for their final AWAY tournament.  Eight teams competed in  round robin games on Friday in order to determine the bracketing for Saturday's single elimination. There were two divisions, Varsity and JV. Seeded 1st in the Varsity bracket was the Valdez A team; Valdez B was seeded 6th; In the JV bracket, Valdez C seeded 2nd and Valdez D seeded 3rd.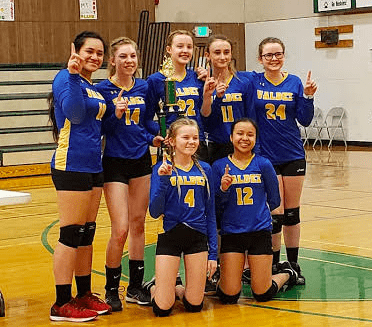 Valdez D took on Tok in the championship JV game, and brought home the 2nd place trophy.
Valdez A toppled Tri Valley for the 1st place trophy.
All Tourney Team members were Ellie Schantz, Sara Jorgens, Lily Brown, and Momoe Togaga'e.
MVP was Jasmine Bravo.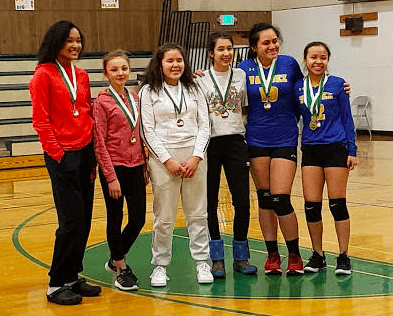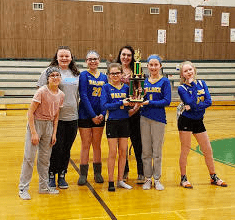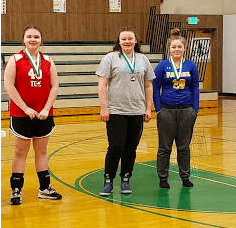 WRESTLING
The GMS wrestling team took to the mat last Friday night facing off against Glennallen, Grace Christian and Cordova. The team wrestled 2 rounds of matches on Friday and 3 rounds on Saturday giving each wrestler at the very least three matches on the weekend. I was excited to have 15 wrestlers competing this weekend, the most he have had all season. We came out strong picking up several pins out of the gate. I was impressed with our intensity and the adjustments we have made over the past few weeks. We have shown a lot of improvement on our feet with a strong short offense from the front headlock position as the team was able to pick up several points and pins from that position.
            As we approach the final week we go back to the wrestling room with the intentions of identifying mistakes and looking for opportunities to improve upon. If we minimize our mistakes and open up more opportunities to score we should have an exciting weekend ahead at Tanana Middle School.