"Sweetheart Slam" volleyball tournament,
hosted by the Glennallen Panthers, February 15-16, 2019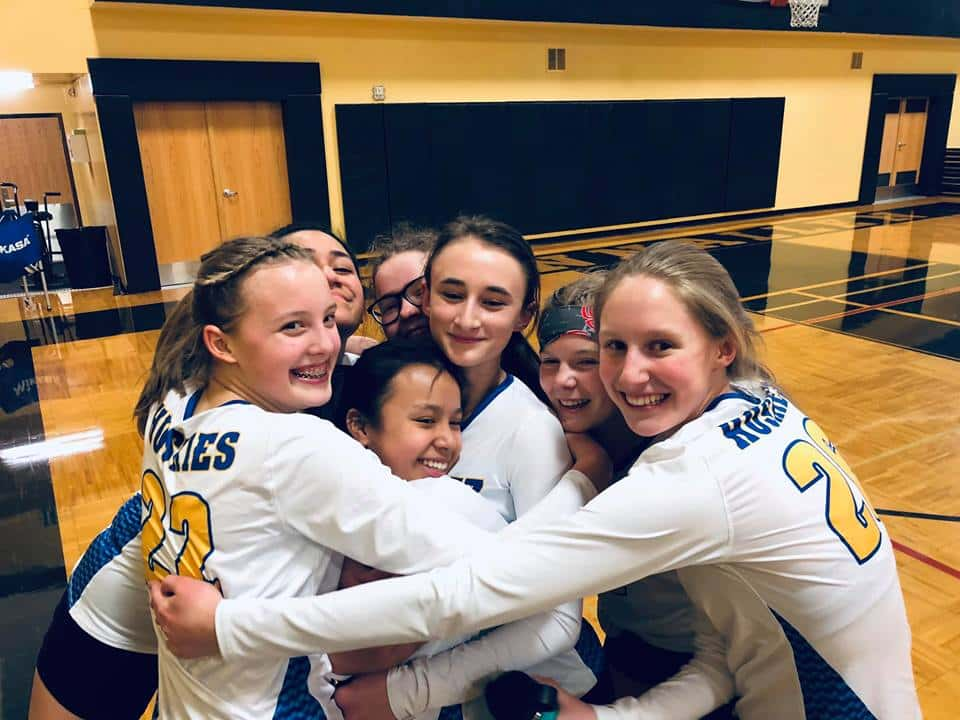 Volleyball A Team Wins Glennallen Tournament, Photo By: Tammy Holmes
Six teams converged in Glennallen over the weekend, and athletes saw a lot of playing time.  Valdez took 27 girls, broken down into four teams. A fun time was had by all.
Valdez "C" Team came in 2nd place for their division, and congratulations to the Lady Huskies "A" Team with their championship win over the Su-Valley volleyball team.
All Tourney Team members from Valdez were: Chloe Auble, Masen Holmes, Lilli Major, Momoe Togaga'e, and Kelsey Prax.  Nice job ladies, we're proud of you!