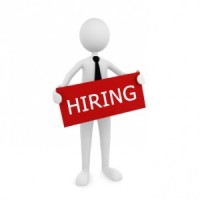 There is a temporary classified position available May 10th through August 31st for Desktop Support. This person will work with VCS Technology Department to install network cables, support technology check-in and check-out, install new computer images and any software updates.
Required qualifications include: Strong desktop/end-user skills; knowledge of network and routing protocols; strong desktop/end-user skills in Windows  and Apple OSX; Strong computer hardware technical skills; and working knowledge of configuration and punch down of network cables.
CLICK HERE for more information and to download an application.