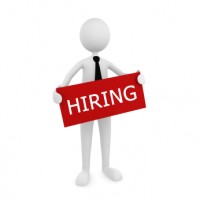 VALDEZ CITY SCHOOL DISTRICT
Classified Vacancy Notice
Hermon Hutchens Elementary School Administrative Secretary
Required Qualifications: High school diploma or equivalent; Ability to type 55 – 60 words per minute; Minimum 2 years of successful administrative secretarial work experience; Knowledge of principles, practices, procedures, equipment, and materials pertinent to the administrative secretarial function, including the operation of standard office equipment; Possesses strong written and oral communication skills; Ability to relate positively and cooperatively with other District employees, students, and parents in the public education environment; Ability to use office based software (word processor, database, spreadsheets); Possesses and maintains a moral character that is in congruence with the expectations of Valdez City School Board; Must have current First Aid and CPR certification; Must provide appropriate background check when hired.
Salary: Level C. Step is DOE.
Application Procedure: Complete Valdez City School District Classified Application; Provide three references on the application form; Provide physical form signed by a licensed physician; Provide appropriate background check upon recommendation for hire.
Application Deadline:  Closes April 28, 2017 at 3 p.m.
Start Date:  May 1st, 2017
Apply To: Valdez City School District Office, 1112 W. Klutina/PO Box 398, Valdez, Alaska 99686, Telephone:  907-834-4701 Fax:  907-835-4964. Classified Applications may be downloaded from the website HYPERLINK "http://www.valdezcityschools.org" www.valdezcityschools.org
Equal Opportunity Employer