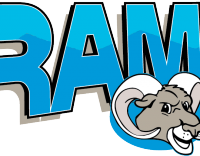 You are INVITED!!!
HHES Parent Teacher Association
Hi there~ We are looking for and NEED new members to carry on as the HHES PTA. Please look at all the fun things we have been able to sponsor in the past few years:
Playground ~ Wrapping Paper Fundraiser ~ Popcorn Fridays
Teacher Appreciation ~ Rummage Sale ~ Yearbook
Passport to Play ~ BINGO ~ Sock Hop ~ Family Fitness Night
Second Book Fair, all aspects and profits
Lifetouch Pictures; organize, arrange volunteers, and % of profits
Box Tops; collect, prizes, count, send, and profits
Family Movie Night ~ Support Kinder Breakfast
Candy for Teachers ~ Backpacks for Kids in Need
Bring in Presenters; Imaginarium, Circus Arts
Kinder Graduation Cakes/Punch ~ Holiday Create a Craft
5th grade Graduation Cake ~ Money for Special Teacher Requests
Supplies for End of Year Fun Activity Days
We are scaling back on what we are sponsoring based on members/volunteers to help make things happen successfully. This year we have canceled wrapping paper sales, we would like to thank our generous community and exhale with fundraising for a time. Each activity will be analyzed to determine if it falls in line with our goals. With that in mind the PTA would love to support new ideas, please come be a part of this fun group.
Monthly meetings are the first Tuesday of each month,
in the HHES Cafeteria.
Oct 4th-
6pm- Dinner and socializing at
6:30- Meeting to call to order
7:30pm- Prompt end time 
Dinner Included, Childcare Provided, and Door Prizes
November: Tuesday the 1st
Be sure to like the HHES PTA Facebook page for upcoming PTA sponsored activities.
Call Katey at 834-4718 or 831-9775 for more information.