CLICK HERE for the Printable Events Schedule
Coming soon: Discounts & Specials

---
EVENT SCHEDULE
CLICK HERE for the Printable Events Schedule
Coming soon: Discounts & Specials
FRIDAY, FEBRUARY 23rd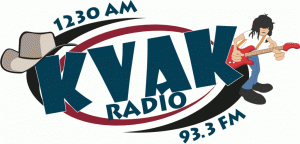 KVAK Frosty Fever Live Show
Sponsored by Copper Valley Electric
Date and Time: Friday Feb 23rd, 10am
Location: LIVE at 93.3FM, 1230 AM or stream on-line at www.kvakradio.com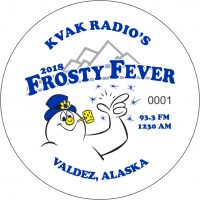 KVAK Frosty Fever Button Giveaway
Sponsored by CVT and 93.3 FM & 1230AM
Date and Time:  Friday Feb 23rd, 4:30 – 6pm
Location: Copper Valley Telecom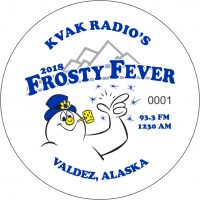 KVAK Frosty Fever Button Giveaway & Family Pizza & Prize Extravaganza
Sponsored by Fat Mermaid and 93.3FM & 1230AM
Date and Time:  Friday Feb 23rd, 6 – 7:30pm
Location: Fat Mermaid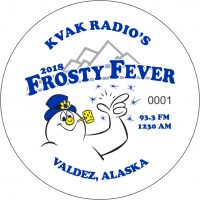 Frosty Fever Kick Off Party – LIVE Music with Acoustic Avalanche at Fat Mermaid
Sponsored by Fat Mermaid & 93.3FM & 1230AM
Date and Time:  Friday Feb 23rd, 7:30pm
Location:  Fat Mermaid

SATURDAY, FEBRUARY 24th
All Day – Start of Frosty Fever Discounts & Specials
Location: Around Town
Sponsor:  Check Specials & Discount Sheet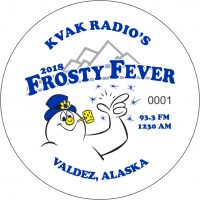 KVAK Frosty Fever Button Giveaway
Sponsored by Prospector and 93.3 FM & 1230AM
Date and Time:  Saturday Feb 24th, 10 – 11:30am
Location: Prospector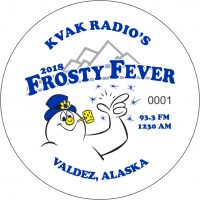 KVAK Frosty Fever Button Giveaway
Sponsored by Subway and 93.3 FM & 1230AM
Date and Time:  Saturday Feb 24th, 11:30am – 1pm
Location: Subway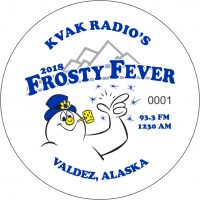 KVAK Frosty Fever Button Giveaway
Sponsored by South Central and 93.3 FM & 1230AM
Date and Time:  Saturday Feb 24th, 1 – 2:30pm
Location: South Central (in town)

International Food Fair
Sponsored by the Valdez Emblem Club #514
Date and Time:  Saturday Feb 24th, 5 – 7pm
Location: Elks Lodge

One Night in The Enchanted Garden Wine Tasting & Silent Auction
Sponsored by Valdez Preschool
Date and Time:  Saturday Feb 24th, 6:30pm
Location: Valdez Civic Center
A wine tasting, gourmet hors d'oeuvres & silent auction fundraiser for the Valdez Preschool.  Tickets are $25 & available at A Rogue's Garden. Prizes for Best Dressed. 21 & older only. 


Snow Bank Drive-In Movie (Not enough snow so movie is inside)
Sponsored by Prince William Sound College
Date and Time: Saturday, Feb 24, 6pm
Location: PWSC
Come see "Eddie the Eagle" – Now in PWSC Commons. Rated PG-13
Cost: FREE

SUNDAY, FEBRUARY 25th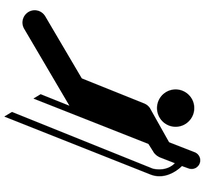 Build a Sled and Hope it Shreds!
Sponsored by Parks & Recreation
Date and Time: Sunday, Feb 25, 3-5pm
Build your own sled and hope it soars! Family friendly! Build your own sled with recycled materials and see if it
will go down the hill! No metal materials, but cardboard and plastic are good.
Free! (All participants under the age of 18 must have a waiver signed by a parent or guardian)
CLICK HERE for Flyer

MONDAY, FEBRUARY 26th 

KVAK Early Bird On-Air Giveaway
Sponsored by KVAK Radio
Date and Time: Monday Feb 26th, 10 – 12pm
Location: 93.3FM & 1230AM
Leap into Frosty Fever with the early bird giveaway– a FREE overnight stay at the Dimond Center Hotel!  Button number will be drawn from first 500 buttons registered.  # will be announced on-air & winner will have 12 min 30 sec to call and claim prize.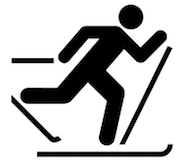 Ski/Snowboard Wax & Tune Clinic
Sponsored by Parks & Recreation
Date and Time: Mon, Feb 26th , 7:30 to 9pm
Location: Rec Center
$10, pre-registration required at the P&R Office by February 22nd. Ages 15+
CLICK HERE for flyer
TUESDAY, FEBRUARY 27th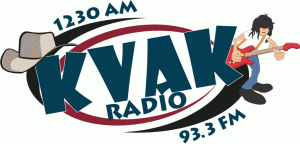 KVAK Frosty Fever "On-Air RADIO GAMES!"
Sponsored by KVAK Radio
Date and Time:  Tuesday Feb 27th, ALL DAY
Location: 93.3FM & 1230AM LIVE
Have a chance to play silly games to win product from Coca-Cola as you listen for your Frosty Fever button number to be called.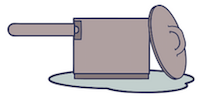 Chili Cookoff
Sponsored by Providence Valdez Medical Center
Date and Time: Tuesday, February 27th – 11am to 1pm
Location: Providence Valdez Medical Center
Cost: FREE
CLICK HERE for more information and HERE for Registration Form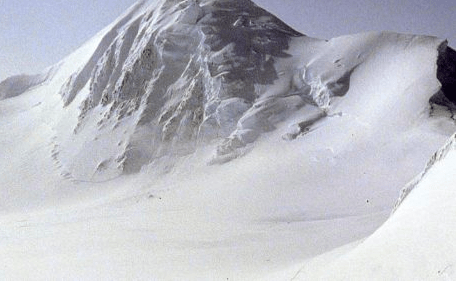 Tuesday Night History Talk "Shouplina" with Matt Kinney
Sponsored by: Valdez Museum & Historical Archive
Date and Time: Tuesday, February 27th, 5:30 to 6pm
Location: Valdez Museum
An audio visual presentation featuring newly digitized images of the March 1985 Mount Shouplina Expedition from Port Valdez undertaken by a trio of explorers and two huskies.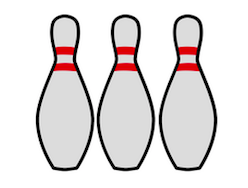 Ice Bowling
Sponsored by: Parks & Recreation
Date and Time: Tuesday, Feb 27, 6:30 to 8:30pm
Location: Rec Center
Try your bowling skills on our lanes of ICE! Limited lanes, so the game will be shortened to only 5 frames.
Family Friendly.
CLICK HERE for flyer
WEDNESDAY, FEBRUARY 28th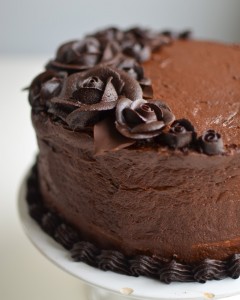 KVAK Cake Auction
Sponsored by KVAK & Firefighters Stair Climb
Date & Time: Wednesday, March 1st, 12pm
Location: 93.3FM & 1230AM
Tune in and bid on fabulous homemade delicacies to support 3 Valdez Firefighters in the Scott Firefighter Stairclimb. Proceeds will go to support the Leukemia & Lymphoma Society. Tune into 93.3 FM, 1230AM or stream on-line at www.kvakradio.com

Patrick Ball in Concert
Sponsored by: Valdez Arts Council
Date and Time: Wednesday, February 28th, 7pm
Location: Civic Center
Patrick Ball is one of the premiere Celtic harp players in the world and he will share a harp-filled, dramatic performance celebrating Ireland's greatest poet, William Butler Yeats at the Civic Center.
***50% OFF Patrick Ball Ticket with your Frosty Fever Button***
THURSDAY, MARCH 1st

Family Bingo Night
Sponsored by Hermon Hutchens PTA
Date and Time: Thursday, March 1st, 5:30 to 7:30pm
Location: HHES Cafeteria
Cost:  $5 per person for Bingo. Great prizes! Snacks for sale. Includes: drink, popcorn, bingo sheets and great prizes!
CLICK HERE for flyer
FRIDAY, MARCH 2nd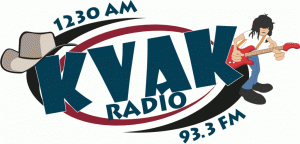 KVAK Frosty Fever Live Show
Sponsored by Copper Valley Electric
Date and Time:  Friday Mar 2nd, 10am
Location: LIVE at 93.3FM FM, 1230 AM or stream on-line at www.kvakradio.com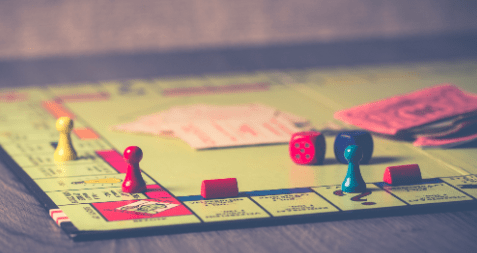 Game Time!
Sponsored by Valdez Junior Rifle Club
Date and Time:  Friday Mar 2nd, 6pm to 8pm
Location: Valdez Rec Center (Teen Center)
Come Join Valdez Junior Rifle Club for games like Spoons, Quick Cups, Guess Who, Clue, Candy Land and more. Don't know how to play, they will teach you (Ages 4 and Up)
COST: FREE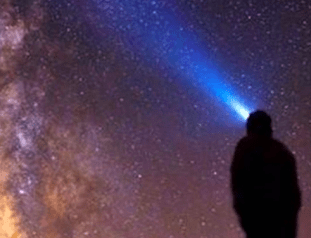 Moonlight March / Headlamp Hustle
Sponsored by Parks & Recreation
Date and Time: Friday Mar 2nd, 8pm to 10pm
Location: The trek begins at the end of Mineral Creek Drive at Water Tower Hill
Snowshoe Hike to Skyline 8-10pm
CLICK HERE for flyer
SATURDAY, MARCH 3rd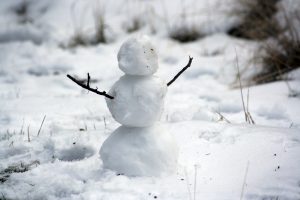 Community Snowman Building Day
Sponsored by: KVAK Radio
Date & Time: Saturday, Mar 3rd, ALL DAY
Location: Everywhere
Build a Snowman on Saturday, Snap a picture and e-mail it to: valdeznews@gmail.com by Midnight Saturday
March 3rd for a chance to win awesome prizes.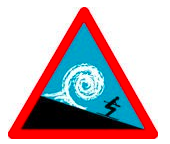 Avy Savvy Challenge
Sponsored by: Valdez Avalanche Center & Valdez Convention & Visitors Bureau
Date & Time: Saturday, March 3rd , Noon to 1:30pm
Location: VCVB on Fairbanks Drive
Valdez Avalanche Center will have interactive stations where the public can learn and practice backcountry
and avalanche skills. Check out VCVB's Duck Display and enter to win a gift basket. Avy Saavy Challenge
promises to be a fun and educational event for all ages.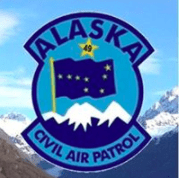 Civil Air Patrol Open House & Ribbon Cutting
Sponsored by:  City of Valdez Ports & Harbors, CVEA, United Way, South Central Hardware, Haltness Equipment & Bell Interiors
Date & Time: Saturday, Mar 3rd, Noon to 3pm
Location: West End of Airport
Join Commander James McIntyre for a tour of Civil Patrol Offices, Check out "New Airport Display" titled – History of the Civil Air Patrol. Complimentary snacks will be available.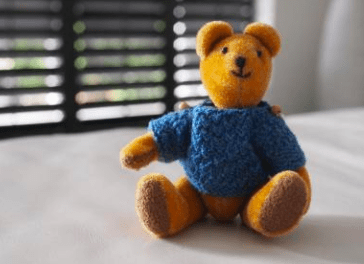 A Night at the Museum: A Teddy Bear's Adventure
Sponsored by:  Valdez Imagination Library
Date & Time: Saturday, Mar 3rd, 5:30-7pm
Location: Whitney Museum
Age Range: 0-8, but open to all. Children and parents are invited to wear their pjs and bring a stuffed animal for a good night story, craft and snack. Your stuffed animal will spend the night at the museum and enjoy a party. Who knows what shenanigans they might get into! Photos of your animal enjoying themselves available the next day. Cost: Donation to benefit Stepping Stones Learning Center to improve their preschool library.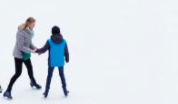 Family Skate Night
Sponsored by:  Smelcer Family
Date & Time: Saturday, Mar 3rd, 7-8:30pm
Location: Ice Rink by Skateboard Park
Some cookies and hot chocolate will be provided. Feel free to bring cookies to share
SUNDAY, March 4th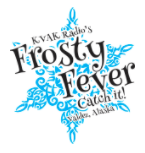 End of Frosty Fever Discounts & Specials
Location: Around Town
Sponsor:  Check Specials & Discount Sheet