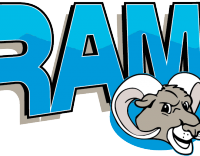 Hermon Hutchens Elementary School in the Valdez City School District and Larson Elementary School in the Matanuska-Susitna School District have been named National Title I Distinguished Schools by the Department of Education & Early Development, Alaska Education Commissioner Dr. Michael Johnson announced.
Hermon Hutchens Elementary School was recognized for exceptional student performance for two or more consecutive years. Larson Elementary School was recognized for excellence in serving special populations of students.
Title I schools receive federal funds to support programs that supplement instruction to meet the educational needs of low-achieving students in high-poverty schools. The National Title I Distinguished Schools Program is a project of the National Title I Association. Selected schools must have demonstrated exceptional student performance for two or more consecutive years or have demonstrated excellence in serving special populations of students. Each state, using its own selection process, may select two schools for the honor.
"The students, parents, and educators that have shared a vision and done the hard work necessary to have a great school deserve this recognition," said Commissioner Johnson. "Both Hermon Hutchens Elementary and Larson Elementary serve as examples to other communities who want to ensure every student gets an excellent education every day."
Alaska identifies eligible schools for the award based on their students' performance on the Performance Evaluation for Alaska's Schools (PEAKS) assessment in English language arts and mathematics. Schools selected for the 2016-2017 school year performed in the top ten percent of Title I schools on PEAKS. Identified schools choose to apply for the honor, providing evidence of effectiveness in research-based instructional strategies, providing opportunities for all children to achieve, coordinating Title I with other programs, offering professional development for staff, and partnering with parents, families, and communities.
Hermon Hutchens Elementary School is located in Valdez, a small town in Southcentral Alaska. The staff strive to provide a rigorous academic schedule along with a variety of innovative enrichment opportunities. By utilizing research-based curricula and instructional strategies, 2 using data to inform instructional decisions, and fostering partnerships with other significant programs and community members, all Hermon Hutchens Elementary students have the opportunity to achieve high aspirations.
Larson Elementary School in Wasilla has made significant gains in student achievement with Alaska Native, economically disadvantaged, and students with disabilities student groups and continues to strive for academic excellence. This success can be attributed to a combination of several key factors including a focus on student data, dedicated staff, multiple opportunities for students to be academically and behaviorally successful, well established partnerships with families, and leadership with an academic focused vision that involves all stakeholders.
Contact: Melissa Reese, Principal, Hermon Hutchens Elementary School, (907) 835-4728
Beckie Murphy, Principal, Larson Elementary School, (907) 352-2300