KVAK's Got Fun Year Round
It may no longer be summer, but that doesn't mean KVAK isn't still giving away awesome prizes! For a chance to win prizes in the more chilly season, make sure to listen to the Inspiration Station Radio Show happening every Wednesday from 3 tp 4 PM Fall, Winter, Spring, and Summer. This awesome radio show gives listeners to win awesome prizes with fun trivia and games. Prizes isn't all this show brings to the table either! To learn more about this weekly radio show, you can find the informational page for Inspiration Station Radio Show under the Community tab. Another awesome show worth a listen is Justin and Ricky's Random Radio Show! From song requests to fun facts, this show is sure you keep you entertained. More information can also be found on this show under the Community tab.
Summer may be over but don't miss out on all the awesome shows, events, and program brought to you by KVAK! There's Frosty Fever, Moonlight Madness, and so much more. To make sure you don't miss out on all the latest make sure you sign up for KVAK's email newspaper! It's so easy to sign up, just go to kvakradio.com's homepage and you'll see the box to click on. Also, make sure you download the KVAK app available on the Apple App and Google Play Store. With the KVAK app you can easily listen to the radio whenever, can easily listen to podcasts, get notifications for when your favorite show are about to go live, get looped in on all important Valdez News, and pretty much keep KVAK in your pocket! If an app's not your thing, don't worry, there's still kvakradio.com. You can stream LIVE from our website as well as access podcasts, get your dose of local news, and so much more. Look around and see for yourself!
Thank you for listening to KVAK!
---
FUN SUMMER GIVEAWAYS
Listen to KVAK radio every weekday for a chance to win gift certificates from our sponsors Subway, Peter Pan Seafoods, South Central Hardware, NAPA, Prospector, A Rogue's Garden, Fat Mermaid, and Copper Valley Telecom!
KVAK is hosting Summer Radio Games! Participate in one of our on-air radio games (Freaky Fast Song, Trivia, Guess the Artist, Finish the Lyric, and Rabbit Races) for a chance to win!
Rabbit Races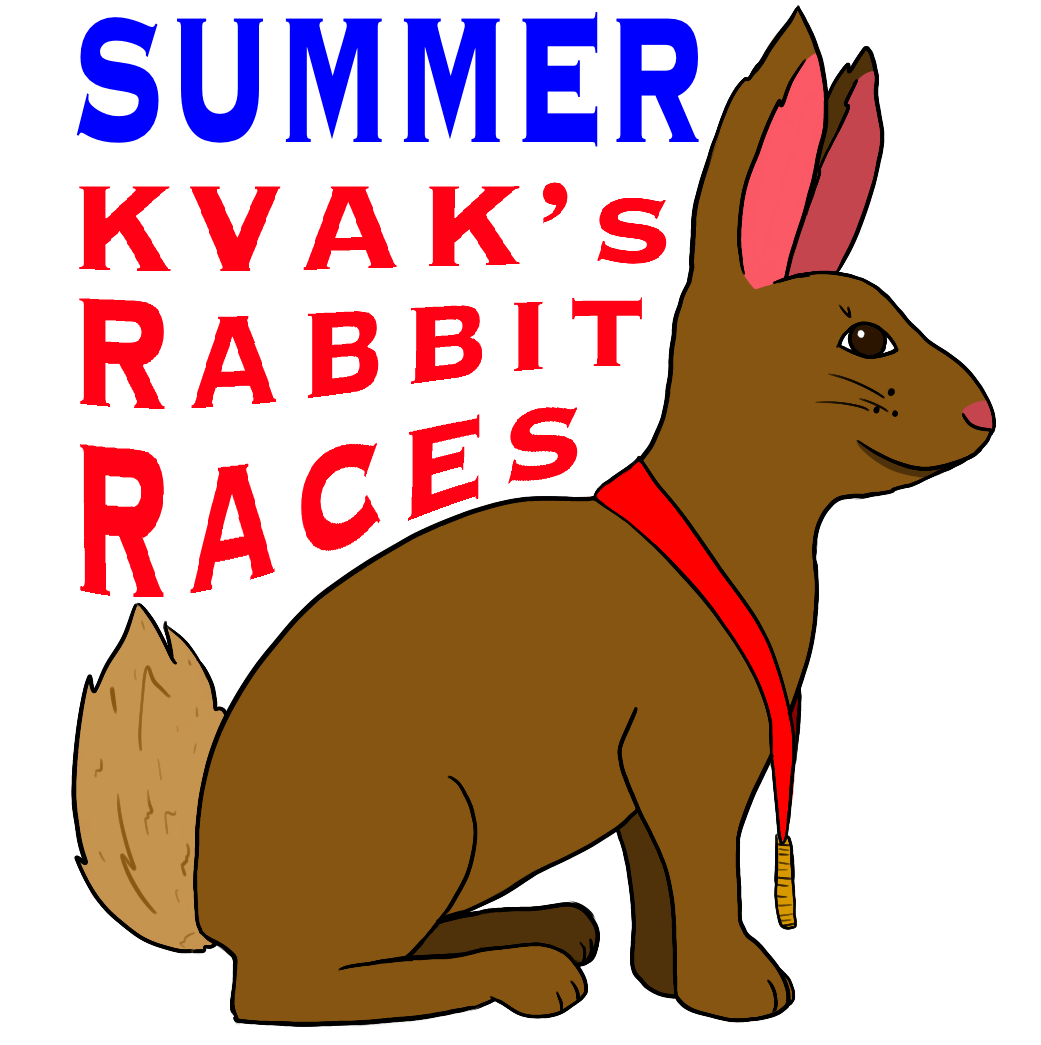 KVAK's Rabbit Races are EVERY DAY!
When it's time for the race, call in at 835-1230 and start the race by saying "Hippity Hop, Run Don't Stop!"
If your rabbit racer wins, so do you! You'll win one or more gift certificates from our sponsors.
If you don't win, the prizes will roll over to the next day for another chance at rabbit racing glory and an even bigger prize!
So make sure to be tuned into KVAK radio for your chance to win BIG!
Freaky Fast Song
Sure you know all the songs on the radio, but would you recognize them if they were played "Freakishly Fast"?
When KVAK staff goes on the air and plays a song freakishly fast, call into 835-1230 and give us the title of the song
and you'll win a gift certificate from one of our sponsors.
Trivia
Show off your knowledge by answering on-air trivia. We have a myriad of questions.
When you know the answer, just call 835-1230 for your chance to win gift certificates.
Guess the Artist
Do you know who's singing that tune? Well, we do. When we go live on air for "Guess the Artist"
make sure to call in at 835-1230 and guess the artist of the song we play.
Finish the Lyric
When we cue up "Finish the Lyric," you will have a chance to call KVAK.
If you can correctly finish a line in the song, you'll win a prize.
KVAK believes in being involved in the community and helping folks enjoy life while we're at it. We are proud to host some of the most anticipated events in Valdez. Our promotions are constantly changing so stay tuned to KVAK 93.3FM or 1230 AM or stream KVAK live on our website or on our free app available at the Apple App Store and Google Play Store to find out what we have in-store next!