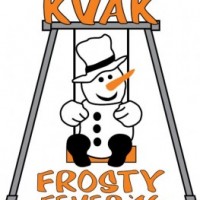 Do you remember the FOUR ways to WIN during Frosty Fever?!
 1) Listen to KVAK Radio…
hear your Frosty Fever Button Number called on 93.3FM or 1230AM and call in within 12 MINUTES and 30  SECONDS to win a prize (including $1,000 CASH or other major prize!)
2) Get Spotted Around Town…
wearing your Frosty Fever Button and win an instant prize!
3) Sign Up for the E-News…
sign up at www.kvakradio.com to receive KVAK's **FREE** E-mail Newspaper and you'll get the winning Button Number emailed to you daily!
4) Shop at participating Frosty Fever businesses…
while wearing your Frosty Fever Button to receive BIG discounts and specials!