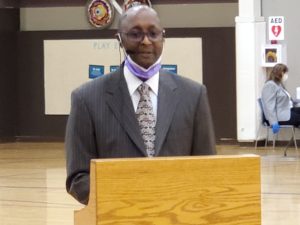 The Valdez Board of Education is pleased to announce that a contract for Superintendent of Valdez City Schools has been offered to Mr. Ralph Watkins and has been accepted, pending contract negotiations.
Mr. Watkins is currently Superintendent/Principal at Hoonah City Schools in Hoonah, Alaska. He has worked in the Hoonah school system as Superintendent/Principal since 2016. He moved to Hoonah from Shishmaref, AK, where he served as Principal from 2014 to 2016. Prior to coming to Alaska, he taught in schools in Oregon, Wyoming, and Las Vegas.
The board interviewed three finalists for the position during the week of March 29, 2021-April 3, 2021 Mr. Watkins will assume the duties of superintendent beginning July 1, 2021.
McPherson & Jacobson L.L.C. served as consultants in the search process and will continue working with the Valdez Board of Education and the new superintendent in helping establish performance objectives for Mr. Watkins.