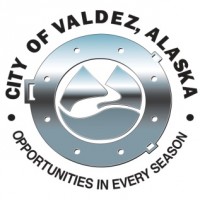 NOTICE OF PUBLIC HEARING
The Valdez Planning and Zoning Commission will hold a public hearing on Wednesday, January 27, 2021 at 7:00 pm in the City Council Chambers.
The purpose of the hearing is to take public testimony concerning the City's proposal to adopt official zoning maps. The City is updating its paper-based zoning maps to more accurate GIS-based zoning maps that can be easily shared with the public on the internet. The proposed ordinance will not rezone any property.
The public is encouraged to submit comments in writing to the Planning Department prior to the meeting. Submitted comments will be presented to the Planning & Zoning Commission. Submissions by email may be sent to: bwall@valdezak.gov.
Anyone having questions concerning this notice, or who would like more detailed information should contact the Planning Department at 907-834-3451.