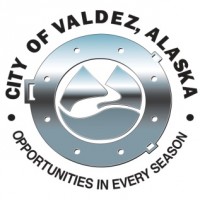 PUBLIC NOTICE
Any structure which contains a fixed fire protection system approved under AS18.70.081, which is in operating condition and annually inspected by the chief of the Valdez Fire Department (or their designee) is eligible for a property tax exemption.
The amount of the exemption shall be equal to two percent of the assessed value of the structure based on the assessment as of January 1st of the first year in which an application is submitted and approved. The amount of the exemption will not change and will remain constant as long as the system is in place.
In order to qualify, the applicant must file an annual application for the exemption no later than January 15th of each assessment year for which the exemption is sought. The application shall be on a form prescribed by the city.
Fire protection systems must be inspected each year BEFORE submitting the annual application. Inspections can be arranged by contacting the chief of the Valdez Fire Department. Please call 907-834-3418, Monday-Friday from 8am-5pm to schedule an appointment.
Qualified applicants may obtain an application from City Hall or on the City's website.
Applications must be filed no later than January 15, 2021 at 5:00 p.m.
For further information, please contact the City Clerk's office at 907.835.4313 or