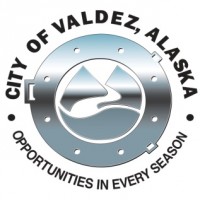 PUBLIC NOTICE
The property of an organization not organized for business or profit-making purposes and used exclusively for community purposes may be exempt from taxation under municipal code. The property must be completely open to the public and not require membership or a fee to access. That portion of the property regularly used for commercial purposes other than the organization's exempt purpose shall be subject to taxation by the city.
In order to qualify for this exemption, the applicant must file an application for the exemption no later than January 15th of each assessment year for which the exemption is sought. The application shall be on a form prescribed by the city and shall include all information determined necessary by the city to determine the character of the organization and the nature of the uses made of the property.
Qualified applicants may obtain an application from City Hall or on the City's website.
Please note, community purpose tax exemptions are granted at the discretion of the Valdez City Council. Applications which meet program eligibility requirements will appear before the City Council for review and approval during their second regular meeting in February 2021.
Applications must be filed no later than January 15, 2021 at 5:00 p.m.
For further information, please contact the City Clerk's office at 907.835.4313 or aferko@valdezak.gov.