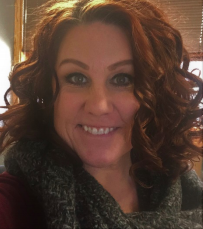 Mayor Sharon Scheidt
Valdez, AK – Mayor Pro Tempore Sharon Scheidt assumed the office of mayor of Valdez on Thursday afternoon following the resignation of Mayor Jeremy O'Neil.
On Dec. 9, Mayor Jeremy O'Neil tendered his written resignation from public office effective noon on Dec. 10, citing personal reasons for his decision. He and his family ask for privacy during his transition from local government service.
According to Valdez Municipal Charter Section 3.3., if a vacancy in the office of the mayor occurs with twelve months or less remaining in their term, the mayor pro tempore shall automatically become mayor for the completion of the unexpired term. Mayor Pro Tempore Sharon Scheidt will assume the role of mayor until the next regular municipal election on May 4, 2021. At that time, she will return to her regular seat on city council.
During their next regular meeting on Dec. 15, Valdez City Council will elect a new mayor pro tempore and determine how to temporarily fill the vacancy for the seventh member of the city council. According to Valdez Municipal Charter Section 2.14, if a vacancy occurs on the city council, except in the case of recall, the city council shall fill the vacancy by appointment within thirty days. The temporary appointment shall be for a term ending at the regular city council meeting immediately following the next regular municipal election.
Elected to a three-year term on city council in 2019, Mayor Scheidt served as mayor pro tempore since May 20, 2019. Mayor Scheidt will be formally sworn into office during the Dec. 15 regular city council meeting. To view her full biography HERE.