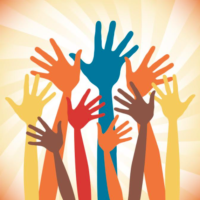 Looking for a civic volunteer opportunity? Want to get involved in decision making for
our community? Several vacancies on City boards and commissions exist this month for
both partial and full terms. To learn more about each of these opportunities, please visit
www.valdezak.gov/boardsandcommissions or call the City Clerks Office at
907.202.0711.
City Parks & Recreation Commission
One vacancy to serve a full term expiring October 2023.
City Library Board
One vacancy to serve a partial term expiring August 2022.
Online applications may be submitted through the city's boards and commissions application portal at www.valdezak.gov/boardsandcommissions. Paper
applications are available at City Hall and can be submitted by email to aferko@valdezak.gov or dropped off at the front desk of City Hall.
Deadline for submission is December 29th at 5:00 p.m. for appointment by City Council on January 5th .
Posted 12.02.2020
Allie Ferko, MMC, Deputy City Clerk