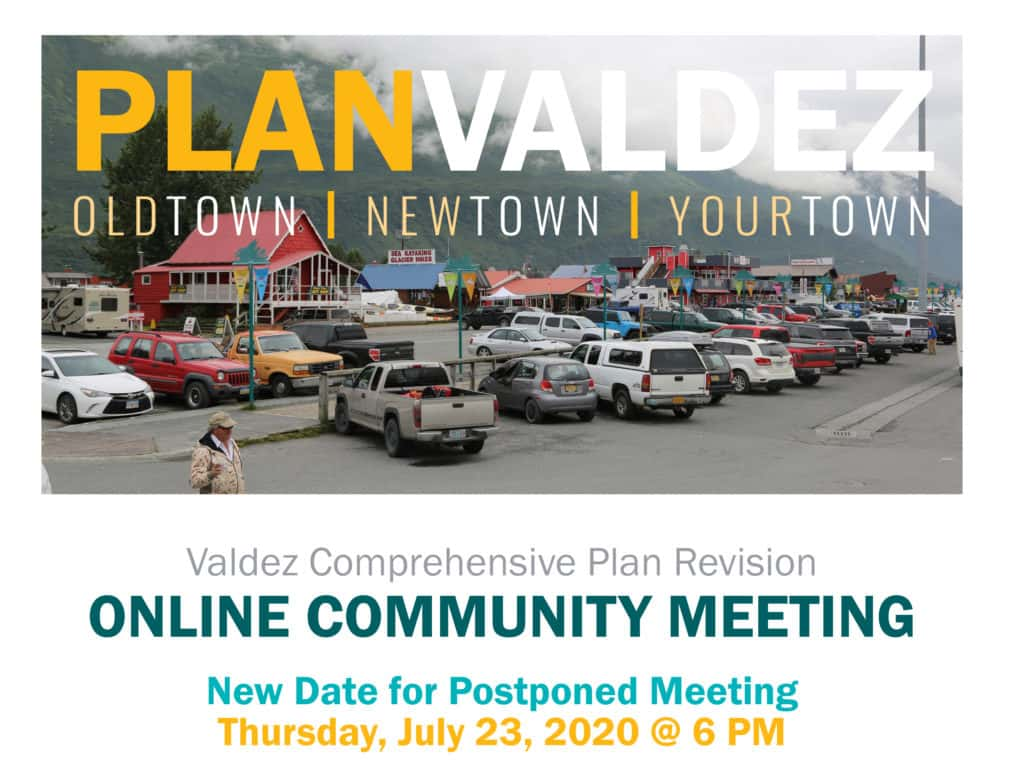 The meeting will be virtual through ZOOM, see the project website for the link 72 hours prior to the meeting or contact the Planning Department at 907.834.3401
The first community meeting will introduce the Comprehensive Plan Revision to the public and provide an overview as to the public's role throughout the duration of the project. There will be a presentation on Valdez's demographics, opportunities, and forecasting, as well as a question and answer period. The content of the virtual meeting will be posted for two weeks on the project website after the date of the meeting for further comments.
There are three ways to participate in the online community meeting: by joining the live meeting via the link on the project website, watching the recorded meeting later by visiting the project website, or by contacting the Planning Department at 907.834.3401 to receive a paper copy of the meeting materials.
Project Website: https://valdezcompplan.blogspot.com/