The Valdez City Council is holding a Special Meeting Thursday, April 30th at 6pm. The proclamation below is on the agenda for a vote. The meeting will be broadcast LIVE on the City of Valdez website. Click the link on the agenda page once meeting is underway. Meeting will also be available live on KVAK Radio 1230AM, 93.3FM as well as KVAK's streaming platforms and App.
CLICK HERE for link to City's Council Meeting Agenda Page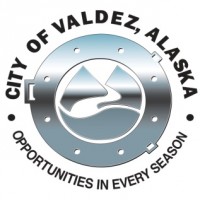 CLICK LINK BELOW to Read Proclamation
PUBLIC COMMENT INFORMATION for tonight's meeting:
✔Join the meeting from your computer, tablet or smartphone https://global.gotomeeting.com/join/171445069
✔You can also dial in using your phone by calling (408) 650-3123
✔Access Code: 171-445-069
PLEASE NOTE: GOTOMEETING REQUIRES A DIFFERENT CALL IN LINK, PHONE NUMBER, AND ACCESS CODE FOR EACH MEETING. THIS INFORMATION IS DIFFERENT THAN PREVIOUS MEETINGS.
 GoToMeeting Tips:
✔Download the GoToMeeting app on your computer, tablet or smartphone in advance – Audio quality is better in the app then using a web browser.
✔If you cannot download the app, we recommend you call into GoToMeeting using just phone audio (phone number above).
✔Call in from a quiet location with minimal background noise.
✔While using GoToMeeting, turn off the radio or livestream in the background or you will experience an audio loop (distracting feedback) during the meeting.
✔Be aware of your surroundings and what appears on camera if you chose to participate by video. Others watching will be able to observe you unless you turn off your camera.
✔Follow all instructions provided by the Mayor or GoToMeeting moderator.
✔Conduct yourself in the same manner as you would if you were physically present in Council Chambers.
✔Place your microphone on mute until it is your turn to speak.
✔ Avoid interrupting or talking over others. Wait until you are called upon to provide testimony.
✔If you are calling in to GoToMeeting using only your phone audio, you may need to press *6 on your phone keypad to unmute yourself prior to testifying.
✔During your testimony, mute your microphone when someone else is speaking, such as when they are asking you questions or responding to your questions. Otherwise everyone using GoToMeeting will experience an audio loop (distracting feedback).
✔Once you finish your testimony, mute your microphone. You are also welcome to hang up and use Option #1 or #2 above to watch or listen to the rest of the meeting.
 New to GoToMeeting? Download the app now and learn how to use it prior to the meeting: https://global.gotomeeting.com/install/975432717