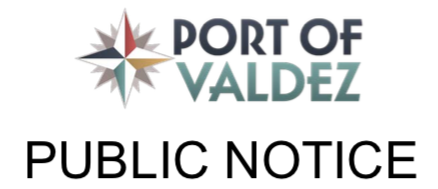 Viking Ocean Cruises ports of call have been officially cancelled until July 1, 2020.
Additionally, Holland America, National Geographic, and Windstar Cruises have cancelled their 2020 cruise season including ports of call scheduled for July and August.
The most current port of call calendar is below.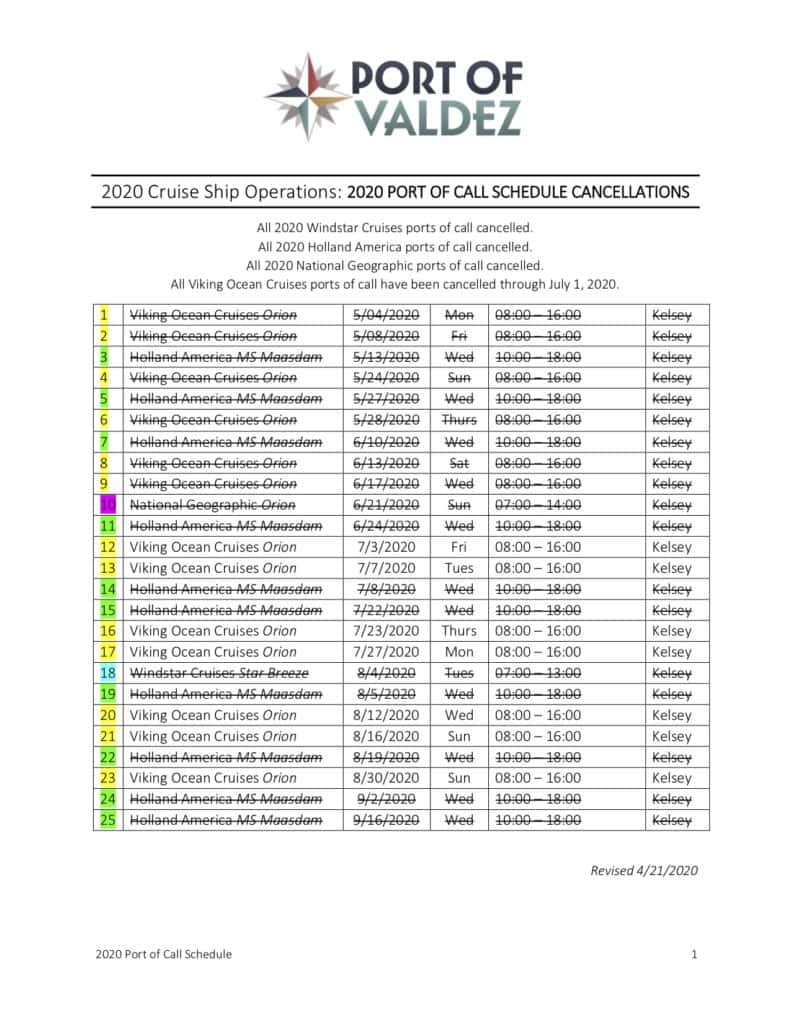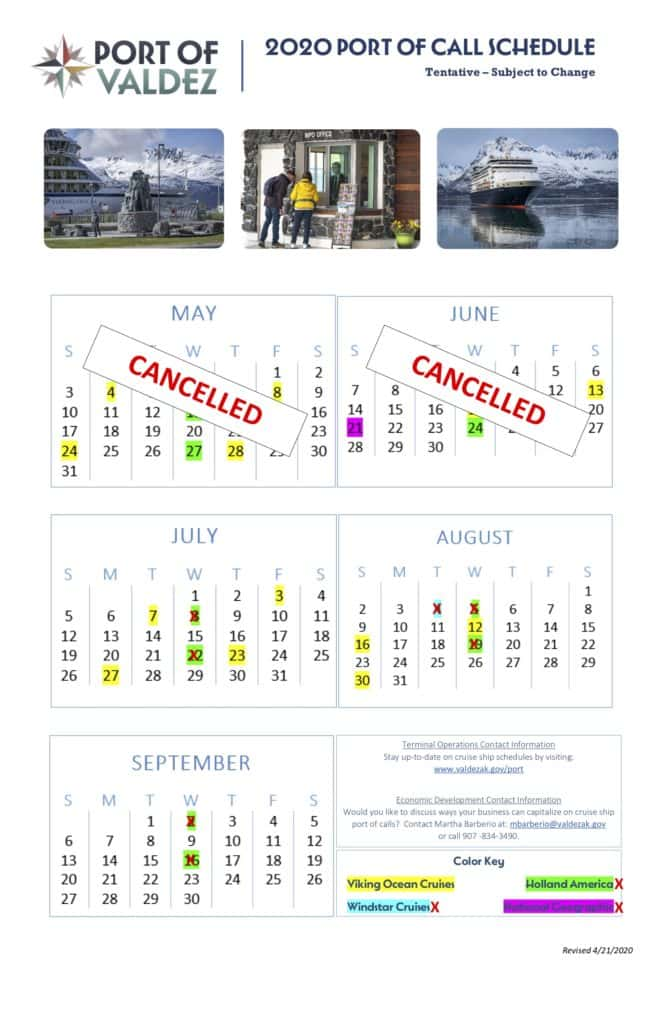 Terminal Operations Contact Information
Stay up-to-date on cruise ship schedules by visiting: www.valdezak.gov/portor call the Port Office at 907-835-4564
Monday – Friday, 8:30 A.M. – 12:00 P.M. and 1:00 P.M. – 4:00 P.M.
Economic Development Contact Information
Would you like to discuss ways your business can capitalize on cruise ship port of calls? Contact Martha Barberio at: mbarberio@valdezak.gov
or call the Economic Development Department at 907 -834-3490.
_____________________________________________________________________

Jenessa Ables, Port Operations Manager Posted: 4/21/2020