COMMERCIAL FISHING FLEET WORKING WITH PORTS & HARBOR DEPARTMENT
With Commercial Fisherman starting and Sportfishing gearing up, the Valdez Ports & Harbor Department is busy trying to interpret mandates and provide for the safest transition possible. Harbor Master Jeremy Talbot said his focus has primarily been on Commercial fishing crews the last few weeks. "The Commercial fishing industry has been very proactive about mitigation plans and are being very aware and compliant," said Talbot. He said the Commercial Fisherman have been put in the new harbor and vessels on quarantine are using those bathroom facilities and are separated from the public and each other.  The City has provided each crew with their own portable toilet and Talbot said he and his staff have been working with crews to make sure they have the supplies they need so they can quarantine. Talbot said there are four components to the Commercial Fishing Mitigation Plan: Fishing Vessels; Fish Processors (Silver Bay & Peter Pan) and Valdez Fisheries Development Association (VFDA), Stevedores and Trucking. Below is the "Welcome Packet" for Commercial Fishing Vessels.
http://www.valdezak.gov/DocumentCenter/View/7771/2020-City-of-Valdez-Ports–Harbor_-Commerical-Fishing-Vessel-Captain-Packet?bidId=
The Commercial Fishing Vessel Captain's Local Information Packet includes the following:
 General Notice
 Local Checklist for Captains
 Ports & Harbors Health Policy – Requirements for pre-arrival, upon arrival, while operating in Valdez, etc.
 Required Mutual Aid Agreement – Operators
 Required Mutual Aid Agreement – Small & Large Boat Owners
 Health Screening Forms & Questionnaire
 Instructional Letter from Valdez Public Health Official
 FAQs and Resource Links
 Maps of both Valdez Harbors, indicating designated quarantine slips, quarantine restroom/shower facilities, etc.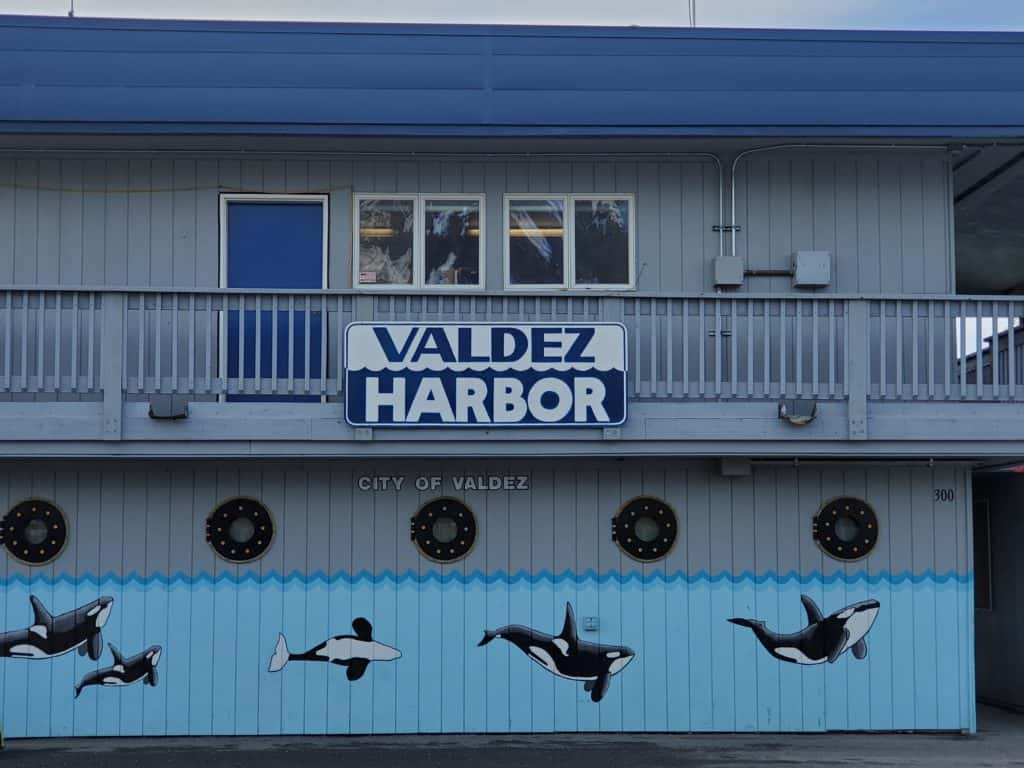 HABOR FOCUSING ON ADDITIONAL CLEANING OF PUBLIC SPACES
Spring generally means lots of preparation for the Valdez Ports & Harbors Department, but with COVID-19 this Spring is proving to be a bit different. Ports & Harbor Director Jeremy Talbot has been working on accommodating Commercial fishing crews, but the harbor has added cleaning crews for common areas and is preparing for the sportfishing season. Talbot said the City has hired an additional two people to wipe handrails and clean picnic tables and common areas at to the Harbor and Kelsey Dock. Public restrooms at the harbor are being cleaned three times daily. The shrimping season is underway and local anglers are hitting the waters, but Talbot said he expects to open the cleaning tables the first part of May.
CLICK Graphic Below for STATE OF ALASKA guidelines for Fishing Charters