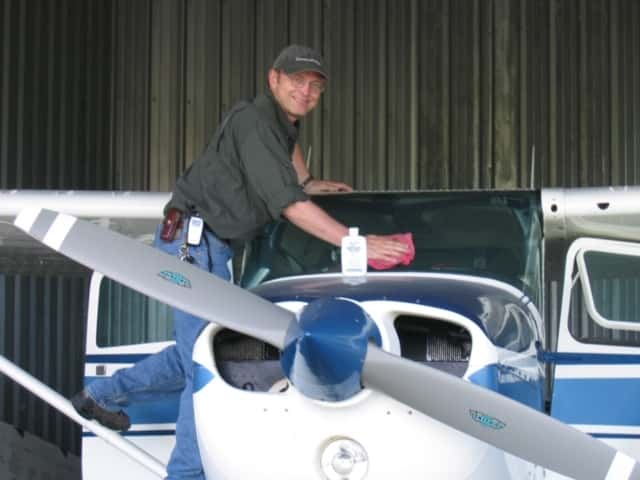 William Hans Bryson Jr. (Bill), passed away after a valiant fight with cancer on March 16, 2020. Proceeded in death by parents, William H. Bryson and Arlene Grace (Monson), In-laws, Zac R. Dunlap and Mary Janet (MacDonald); Survived by his wife, Barbara (Dunlap) Bryson; Children, William H. Bryson III (Erin Lorraine),  Katherine Louise (Katie) Burns (Timothy Allen); Grandchildren, Vera Lorraine and Audrey Marie Bryson, Abby Grace Burns; siblings, Donald Edward Bryson (Linda), Ann Elizabeth Bryson (Wayne Olson); siblings-in-law, Marilyn Page, Zac Dunlap (Mary Elizabeth), Jody Dunlap; Nieces, Rebecca Bryson, Maurene Olson; Nephews, Erik Bryson (Erica), Bryse Olson, Donovan Olson, and many other family members and friends. 
Bill was born on June 26, 1952 in Wells, Minnesota. Being raised on a small dairy farm in Alden, MN kept him busy with farm chores and opened the door to 4-H, where he got involved showing pigs at the county and state fair in the summers.  He played saxophone in the school band, and participated in football, wrestling and baseball. Bill's family camped most summers, instilling in him a life-long love of the outdoors.
He attended Bemidji State University receiving a Bachelor of Science in Biology and Earth Science in 1974. It was during these years he met and  married his future wife, Barbara Jean Dunlap. The two were married on April 12,1975. Within a month of their wedding the newly weds headed to Australia to teach and travel for two adventurous years. 
Alaska was a place Bill always wanted to visit, so after their Australian experience, the couple secured teaching positions in 1977 in the village of Northway. The twelve years living in this remote Alaskan community provided a wide range of adventures while teaching in the K-12 school.  Coaching and reffing hockey and basketball, playing on the local fast pitch softball team, assisting the local dog mushers association, hunting, fishing, and camping, kept the Brysons busy. Bill also worked towards his administrative degree during these years and the last three years in Northway he stepped in as principal.
One of Bill's dreams from childhood was learning to fly. He made this happen while in Northway, and for a short time the couple owned a 1948 Stinson that Bill and Barb used to explore interior Alaska. 
It was also during the Northway years that Bill and Barb's two children were born. William Hans Bryson III (1980), and Katherine Louise Bryson Burns (1985). Living in such a remote location with children on the way was the catalyst for Bill training to be an EMT. Bill and others in the community helped establish, and volunteer on the Northway EMS and Fire Department. A petition initiated by the Northway community in 1984 awarded Bill a commendation from the State of Alaska and the Governor's Award for his volunteer service to rural Alaska. Bill's involvement in the Northway community gave him life long friends he considered his "Alaska Family". 
1989 took the Bryson family to Hawaii where Barb attended graduate school. Bill taught math at Waianae Middle School on Oahu. Ever the adventurer, Bill obtained his scuba endorsement, and many weekends found the Bryson family exploring the islands, camping, and hiking. 
Upon returning to Alaska in 1990 the family moved to Valdez, Alaska as Bill secured a position initially as the principal and part time science teacher at George Gilson Middle School. The Bryson Family embraced Valdez as their home, raising Bill 3 and Katie there. He loved his years working with kids, teachers, staff, and parents. He often talked of what great friends and neighbors he had. Bill enjoyed nothing better than taking friends and family flying or fishing  and sharing the beauty of Prince William Sound.
Always the volunteer, Bill served on the Copper Valley Telephone board for 15 years. He helped with the Valdez Civil Air Patrol, and May Day Fly In, reffed high school football and taught pilot ground school courses at the local Prince William Sound Community College.  After retiring as principal in 2002, he stepped in as interim Dean of Instruction at the Prince William Sound Community College as well as filled in subbing at the Valdez City School District.
It wasn't long after retirement from Valdez City Schools that the "flying bug" bit Bill once again. He studied and obtained his commercial flying license and was hired by Hageland Air in 2009. He spent two exciting years flying caravans into several of the Alaska villages along the west coast. Bill enjoyed the challenge of learning to fly larger airplanes and  getting to know the people and places in western Alaska. 
Bill's love of learning and adventure were only surpassed by the love for his family. Always the teacher, he enjoyed patiently sharing his knowledge on any number of topics with his family and friends. "Dotting l's  and crossing T's", "Belt and Suspenders", and as some friends have lovingly called, "The Bryson Check", underscored how Bill always watched over his family with love and care. His stories, quiet sense of humor, words of wisdom and willingness to give his gift of time, will be missed by his family and friends.
A Celebration of Life will be announced later. In the mean time, the family would love to hear your "Bill" stories or sentiments. Please consider logging into "caringbridge.org" and "Bill Bryson Jr." to leave a response. In lieu of flowers, please consider making a donation to the Valdez Civil Air Patrol or The American Cancer Society. (Lung cancer is the number one cause of cancer death among men and women in the U.S.)