GMS Volleyball: from Coach Meagan Craig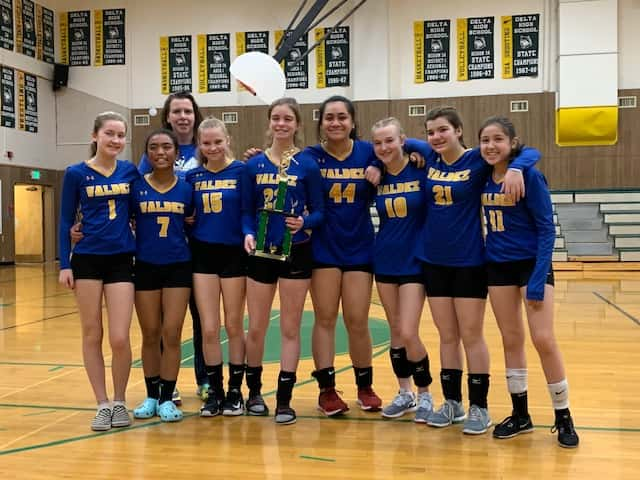 Our GMS Lady Huskies traveled up to Delta Junction's "Can You Dig It?" Volleyball Tournament this week and did not come home empty handed!  The A team played very hard and only lost one set. They were seeded 2nd on Saturday and played against Arctic Club for the Championship game, which resulted in a first place trophy for Valdez A team. Coach Anderson summed up their success by saying "The Husky Ladies have been putting into play what they have been learning very well!"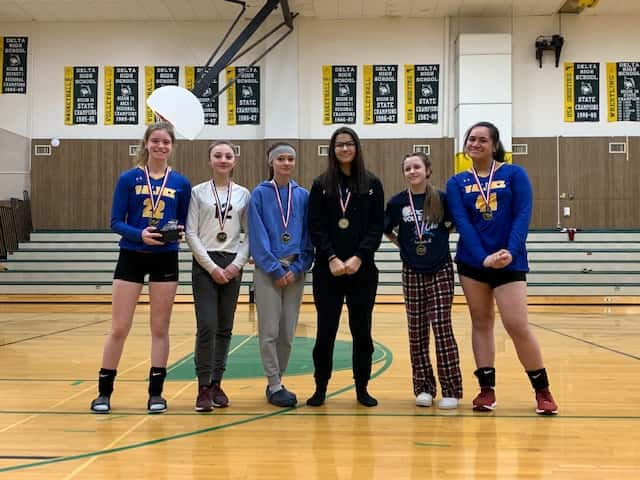 The B team brought home the 2nd fist place trophy of the weekend after undefeated Round Robin play Friday and a win against Delta on Saturday for the Championship game. Tough serving was B team's power weapon, which the key factor in securing their wins.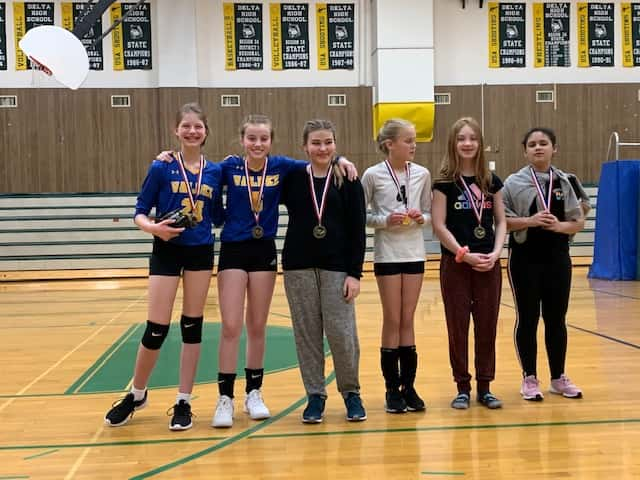 C team came together during pool play on Friday coming away with 2 wins and 3 losses securing a 4th place seed.  During the single elimination bracket on Saturday, C team fell to the Valdez B team.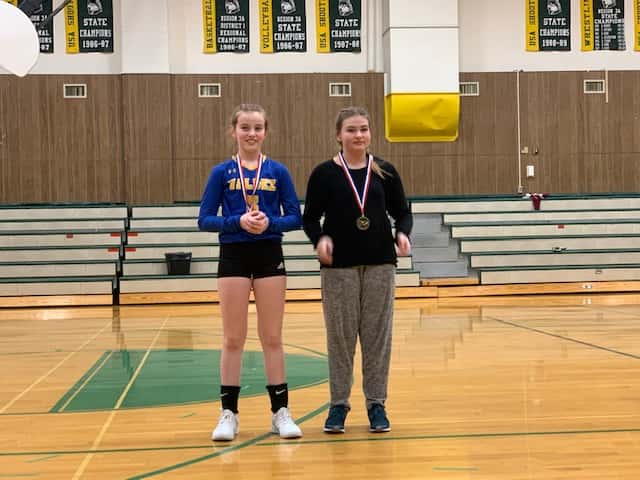 All Tourney medals for the JV division went to Destiny Day and Savannah Barton. For the Varsity division, All Tourney went to Momoe Togagae. MVP awards went to Abigail O'Neil and Carlie VanBuskirk.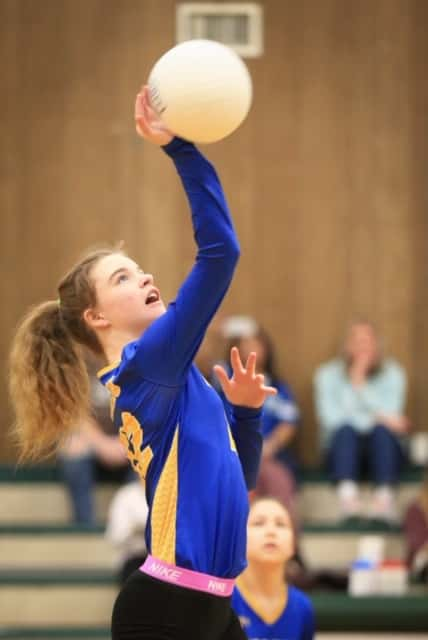 Carlie VanBuskirk was named MVP of the Delta Tournament, Photo courtesy of Joe Prax
The season draws to a close after next weekend's home tournament, so come on out and support your GMS Lady Huskies for some exciting Volleyball games!
GMS Wrestling – from Coach Tyler Thompson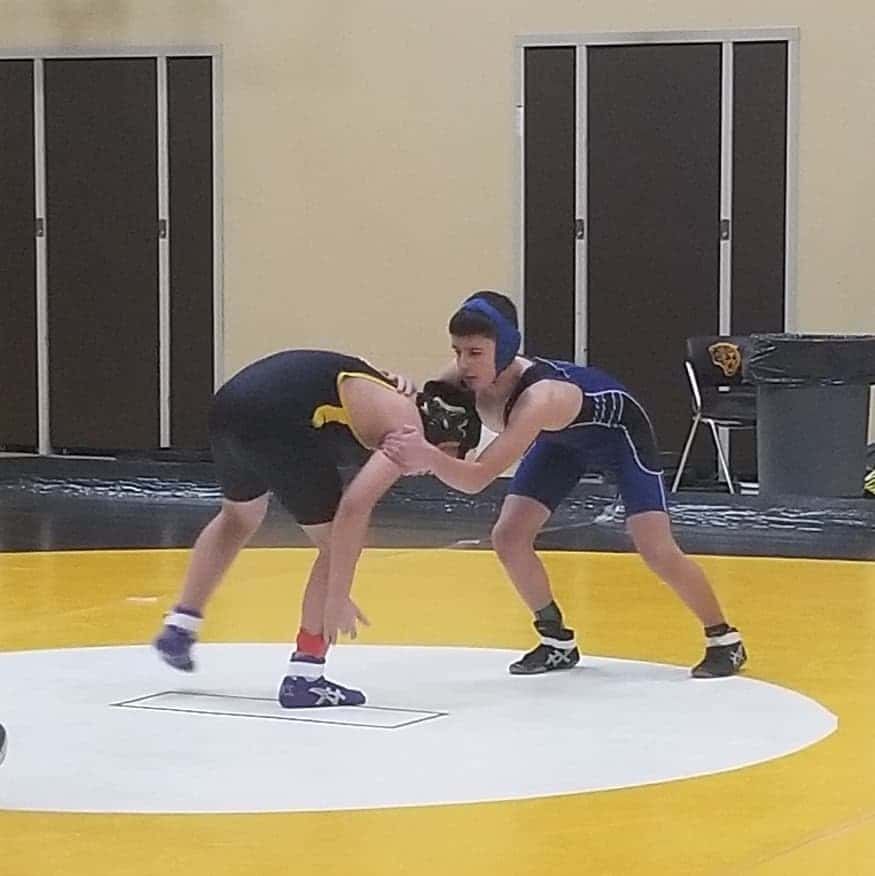 The Huskies took to the mat this weekend against Glennallen, Delta, and Grace Christian. This was a great chance for us to see what we need to fine tune before our final tournament at Tanana Middle School in Fairbanks. The coaches got together and prepared 5 rounds of wrestling to get our wrestlers as many matches as we could on Friday evening and Saturday. Matches that were prepared were intended to challenge our wrestlers physically and mentally and they certainly did just that.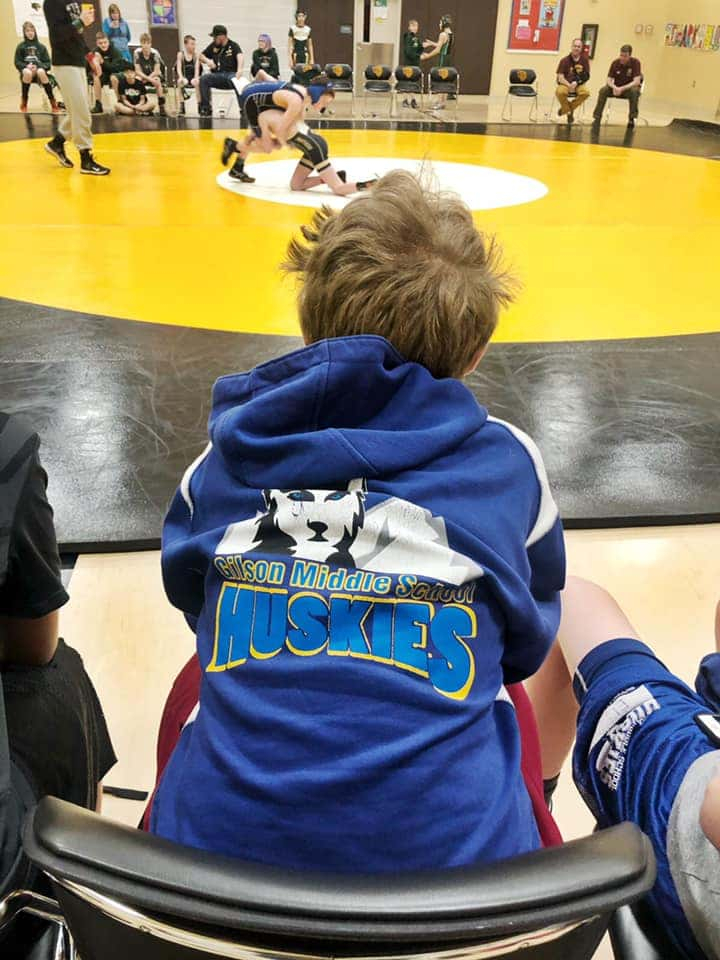 Our wrestlers showed a lot of fight and passion on the mat. There were matches where we came out on top and a few humbling losses as well. The take away from this weekend was that we get what we earn and are guaranteed nothing. Throughout the season the Husky wrestlers have learned that the wins and losses are just part of a long process that can take years to see the results. The coaching staff is focused on cultivating a fun environment while learning to work hard for the change we wish to see in ourselves.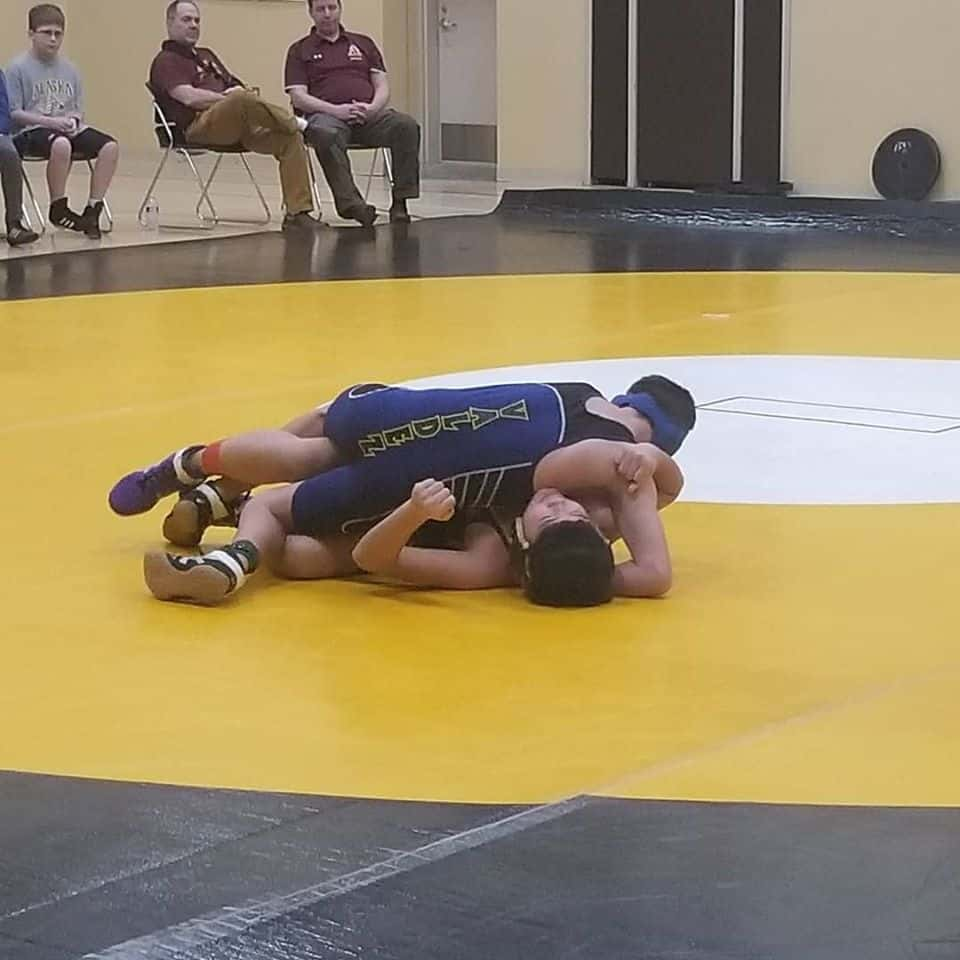 The avalanche gave us time to relax and have some fun after a hard days work. What could have been a stressful event turned into a great night proving how amazing these small communities in Alaska are. Several parents and Glennallen staff helped house, feed and shelter our teams and families while blocked from going home. We are grateful to be a part of such a supportive community and state. We should all be proud to call Valdez our home.