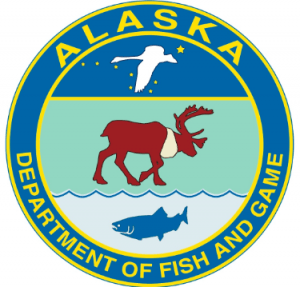 (Cordova) – Registration permit hunt RM164 for bull moose in Game Management Unit 6B will close at 11:59 p.m. on Sunday, September 15, by Emergency Order of the Alaska Department of Fish and Game. The hunt area for RM164 includes all of Unit 6B (the Gulf of Alaska and Copper River Basin drainages west of Palm Point near Katalla, east of the west bank of the Copper River and east of a line from Flag Point to Cottonwood Point).
The 2018 moose population point estimate for Unit 6B, east of the Copper River Delta and including the Martin River Valley, was 420 moose. The department set a maximum allowable harvest of 28 bull moose for the 2019 season; additional take beyond the harvest objective could affect the long-term stability of the moose population. Harvest reports indicate the current take is at 21 bull moose; however, hunters remain in the field and it is possible additional moose have been taken and have not yet been reported. This closure is necessary to prevent harvest beyond the management goal.
This closure affects only registration permit hunt RM164 in Unit 6B. All other moose hunting regulations in the remainder of Game Management Unit 6 are not affected by this emergency order.
Samantha S Renner
Wildlife Program Tech
Cordova, AK 99574