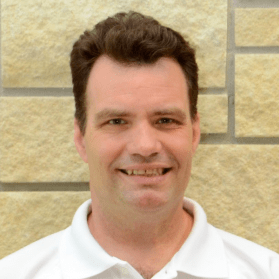 Mark Detter, photo courtesy of the City of Valdez
Valdez City Council extended Mr. Mark Detter an offer of employment as Valdez city manager
late Wednesday afternoon.
Following a nationwide recruitment effort, City Council selected two finalist candidates from a diverse applicant pool. Over the last week, finalists participated in several meetings with city staff, a guided tour of the community, a reception at the Valdez Civic Center to meet local citizens, and a formal public interview by City Council. "City Council's goal through the recruitment process
involved identifying a city manager with very specific qualities – An experienced candidate willing to work with us to actively shape and reach community goals. A candidate who would be fully engaged to provide
leadership for city staff, interact collaboratively with our citizens, and be a champion for our city" said Mayor Pro Tempore Sharon Scheidt. "We also wanted to ensure the new city manager was fully aware of and willing to work with the unique qualities, needs, and challenges found in Valdez."
With 25 years of service in municipal government, Mr. Detter holds a proven leadership record in city
administration, citizen engagement, and maintaining positive working relationships with elected officials.
He also has an extensive background in governmental comprehensive planning and implementation,
housing diversification efforts, and development of sustainable resources.
"The Council is pleased to welcome a city manager of Mr. Detter's caliber and sincerely believe he meets
all of the qualities we sought from an ideal candidate," said Mayor Jeremy O'Neil. "Mr. Detter also comes
highly recommended by both his current and past employers. We are more than satisfied he will
successfully help implement our vision for the future of Valdez."
Under negotiated contract terms, Mr. Detter will begin his tenure as city manager no later than November
2019. Mr. Detter currently serves as the city manager for the City of Andover, Kansas. He holds a master's
degree in public administration from Wichita State University and bachelor's degrees in political science
and business administration from Southwestern College
Assistant City Manager Roxanne Murphy will continue to serve as interim city manager until Mr. Detter
arrives in Valdez.
To view Mr. Detter's full resume, visit www.valdezak.gov/538/City-Manager-Candidates.