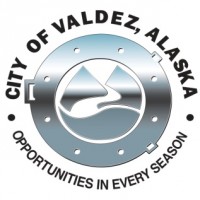 The City of Valdez is now accepting applications for the 2019 Downtown Beautification Matching Grant Program.
The Beautification Matching Grant Program enables property owners, non-profits, and businesses to seek 50:50 matching grants for specific types of aesthetic upgrades to buildings or land. Interested parties must complete and submit an annual application. All submissions are then evaluated by the Mayor's Beautification Task Force.
Eligible buildings must be used for commercial, non-profit, and/or mixed use purposes and shall be geographically located in one of two "tiers". Due to program goals and limited program funding, properties listed in Tier One will be given first priority for grant selection, however Tier Two properties may also be considered.
TIER ONE: Eligible properties located in the downtown area of Valdez. The downtown area is bordered by North Harbor Drive and Fidalgo Drive to the south, Pioneer Drive to the north, Meals Avenue to the east, and Hazelet Avenue to the west, and along the
Richardson Highway from Meals Avenue to Crooked Creek. To be eligible for Tier One, properties must additionally have not received City beautification matching grant funds in the past.
TIER TWO: Eligible properties located within Valdez city limits, but outside the downtown area. Eligible properties which have previously received a beautification matching grant also fall into Tier Two.
Please note, strictly residential properties, home-based businesses, and properties with delinquent
property taxes are not eligible for the matching grant program.
Grant applications are available at City Hall or online at http://www.valdezak.gov/beautification
Completed grant applications are due to the City Clerk's Office no later than 5:00 p.m. on June 14, 2019. Applications received after the due date will not be considered.
Grant applications may be dropped off at City Hall or mailed to: City of Valdez Beautification Matching Grant Program, Attn: City Clerk's Office, PO BOX 307, Valdez, AK 99686.
For questions or additional information, please call 834-3468 or email aferko@valdezak.gov
Posted by:
Allie Ferko
Deputy City Clerk
05/06/2019