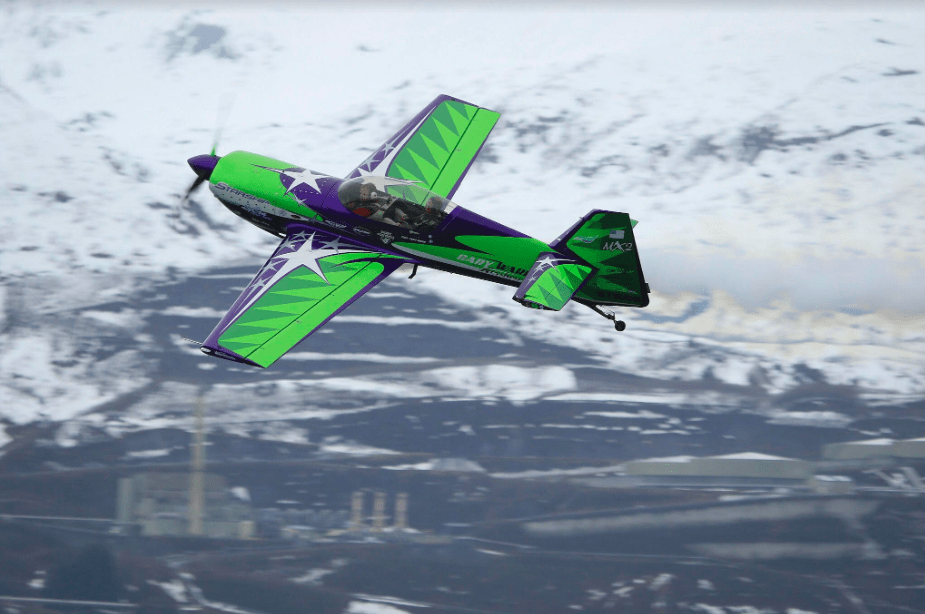 Aerobatic Pilots Gary Ward and Scott Sexton did a fly by town on Saturday night as part of the Valdez Fly-In and Airshow festivities. Despite the rainy weather, some of the best bush pilots in the world came to Valdez to compete in the Short Take Off and Landing (STOL) competition.
Photos courtesy of Justin Prax

CLICK HERE for complete STOL results
Courtesy of Joe Prax – The 16th annual Valdez Fly In started with cool temperatures, rain and unpredictable weather and ended in blazing sunshine with Aerobatic pilot Gary Ward performing an unmatched performance using the background and terrain features of the mountain behind Valdez Pioneer Field in his routine. The act wrapped up an event that included the world famous Valdez STOL (Short Take Off and Landing) competition, an appearance by Mike Patey with the turbine powered Draco, and the 1946 C-46 from Everts Air Fuel. A crowd of close to a thousand and over 60 airplanes attended and were rewarded with a great event.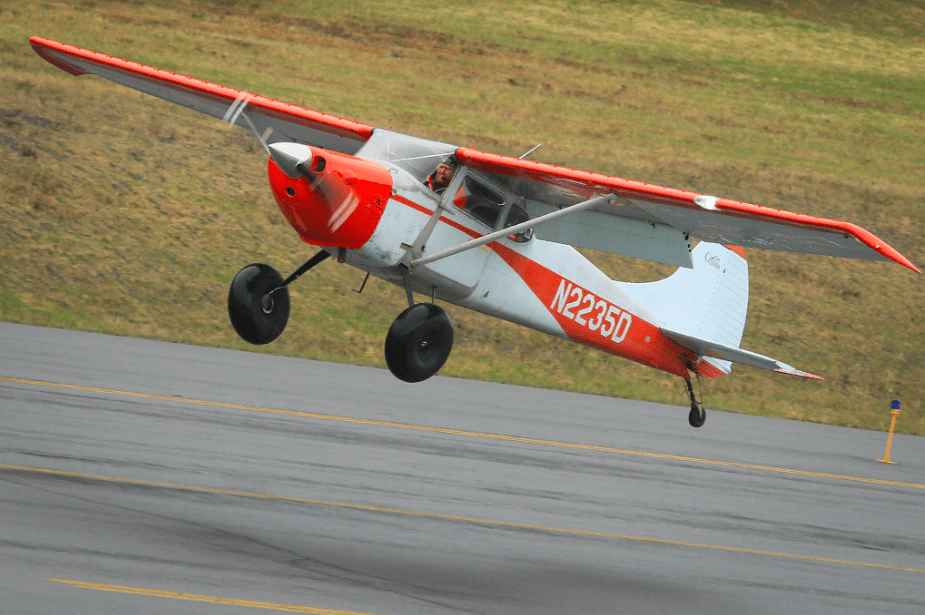 The world famous Valdez STOL (Short Take Off and Landing) competition had a wide representation of airplanes from the Turbine Draco to numerous Cessna 170's to Frank Knapp's Little Cub. With only a steady breeze of 4-6 knots, the contest produced amazing and close results. Knapp, of Palmer, won the Light Sport Class with the lowest combined take off and landing of 63'4" including an amazing 22'8" take off. Also in the light sport class Gary Green of McCarthy accomplished the shortest landing at 39'3" in his savage Cub.
Dennis Serie of Chugiak won the Bush Class in his PA-18 Super Cub with a combined score of 201'. Tom Hudzinski of Wasilla became a repeat winner in the Alternate Bush Class with his Cub Crafters Carbon Cub for a score of 136'. C.C. Pocock of Nevada won the incredible close Light Touring class in his 145hp Cessna 170. His score of 218 feet was only two feet shorter than the second and third place airplanes. Pocock said that the trip to Valdez was a bucket list item that he had wanted to attend for years. The Heavy Touring Class was won by James Spikes from Wasilla with a score of 294' but was only one foot shorter than the second place airplane.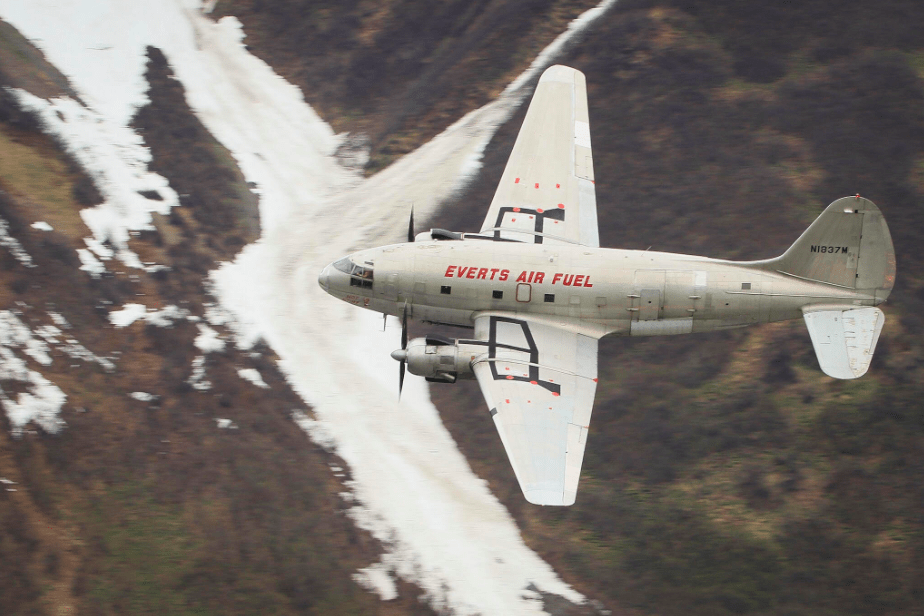 Mike Patey of Utah opened the competition with a demonstration of the amazing 750 hp turbine powered Draco that had to be seen to be believed. While demonstrating take offs of less than 100 feet, Draco levitated at an astounding 4,250 feet per minute rate of climb. The highly modified plane was able to perform elevator like descents and of course take advantage of the reversing prop to land short. Patey had a 78' take off and a 121' landing for an unbelievable total of 199' and held off an impressive challenge from a Pilatus Porter that had flown all the from Switzerland for the event. Patey was looking to take advantage and see how his airplane performed at sea level for the first time. He said that the density altitude was more than 14,000 feet lower than his normal operating conditions at home. Patey took advantage of his time in Valdez by exploring Prince William Sound with numerous beach landings, including by the stunning Columbia Glacier.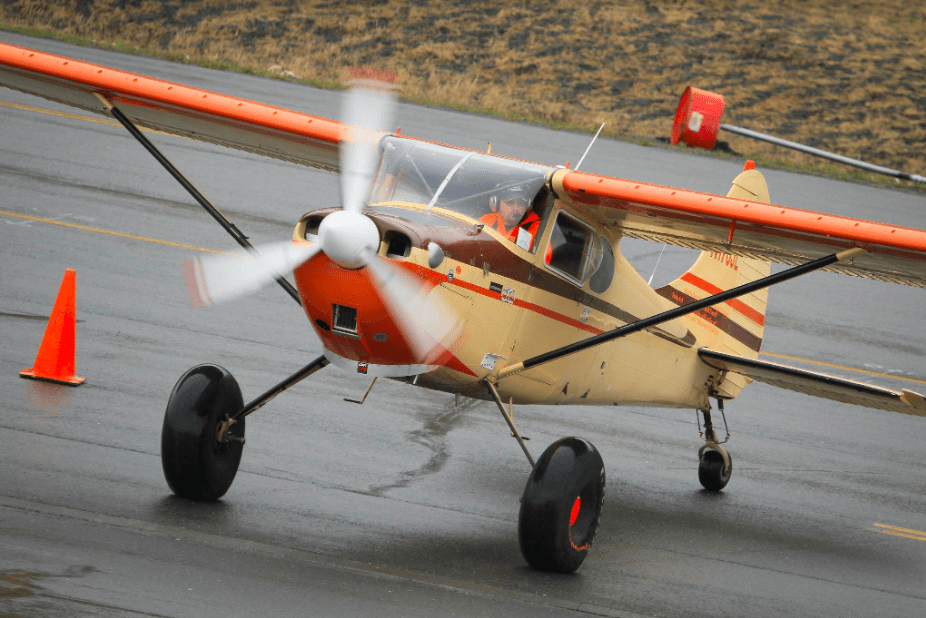 Aircraft were in attendance from Switzerland, Utah, Nevada, Canada, New York, Minnesota and numerous entries from Canada. The event started with the Beach Landing at Hinchinbrook Island Friday midday. Spencer Wallace of Dawson City, Canada repeated as the flour bombing champion and Rod Hanson of Wasilla won the balloon bust competition by scoring on all three of his attempts in the balloon busting competition. In addition to Ward amazing the crowd with his aerobatic routine, Scott Sexton of Kenai performed graceful aerobatics in his Citabria. The crowd witnessed the chest thumping power of the Curtis C-46 taking off on the competitors runway in 300 feet. The ear splitting roar of the largest tail dragger airplane was pleasing music to the crowd. Spectators arrived from Australia, New Zealand, South Africa, Singapore, and several from Europe as well as many from the lower 48 states.
Event organizers were pleased with the turn out and of airplanes and crowd. The airshow was a non stop display of Bush Flying and aerial mastery. The goal of a safe and incident free event was met. The 2020 event is preliminarily scheduled for 8-10th.
For more information on the Valdez Fly In please contact event president Joe Prax at 907-831-0058 or email ValdezSTOL@gmail.com.

Crowds at the Valdez Fly-In, photos courtesy of Jessica Watson