Double amputee, Israel Hale, competes in his first snowmachine race and finishes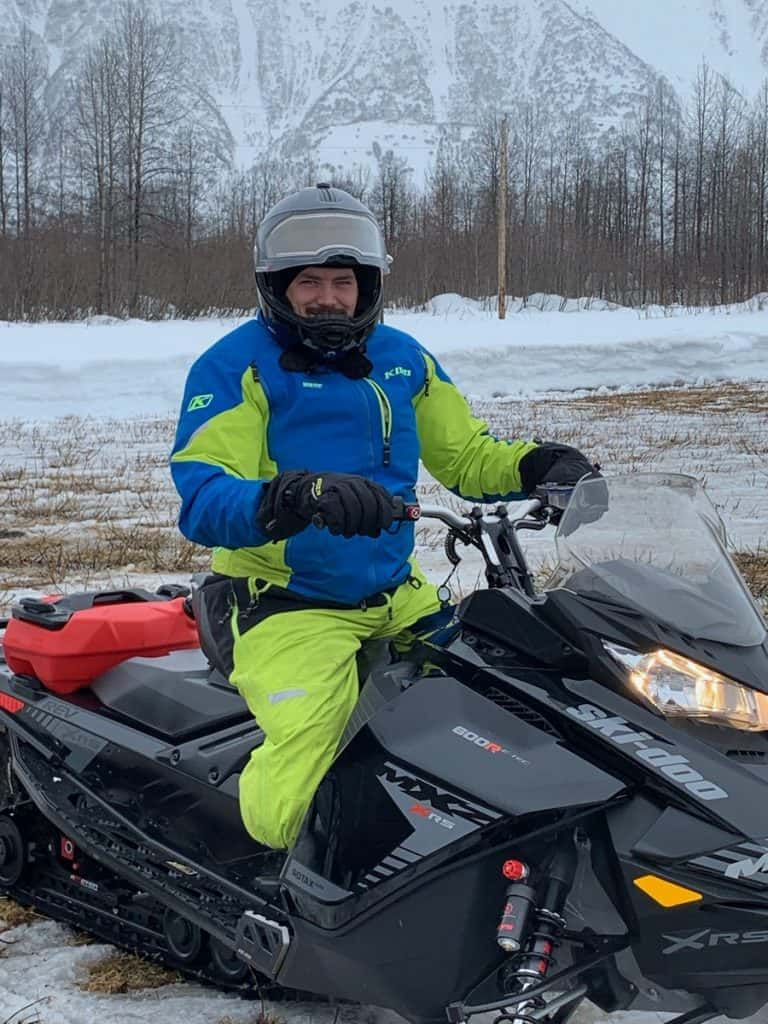 Israel Hale at the Valdez Mayors Cup
VALDEZ – "They say it was the gnarliest race ever, pouring down rain the whole day and holes and bombs that were over five feet," said Israel Hale of the Mayors Cup Race held in Valdez Saturday. "I feel very lucky to have finished the gnarliest Mayors Cup ever". Hale said he was tempted to scratch while he was riding the 24 mile lap as the course grew more difficult with every one of the six laps he rode. Hale did not win the race, but said he set a new record and had something else under his belt as the first double amputee to ever run the race.
"It's quite a physical challenge not having your legs to hold yourself on your machine and take the many hundreds of thousands of bumps as you fly over them with your knees," said Hale. Hale said that at one point in the race, he flew off of his machine and fellow semi-pro class racer Charlie Potter helped him get back on his machine… "I've got to give credit to the 2nd place finisher Charlie Potter who stopped and helped me get unstuck", Hale said. "I was pretty much done. Being in 2nd place and doing that, I have to hand him a great credit for doing that". Hale completed the race, but the rough conditions proved troublesome for some veteran riders.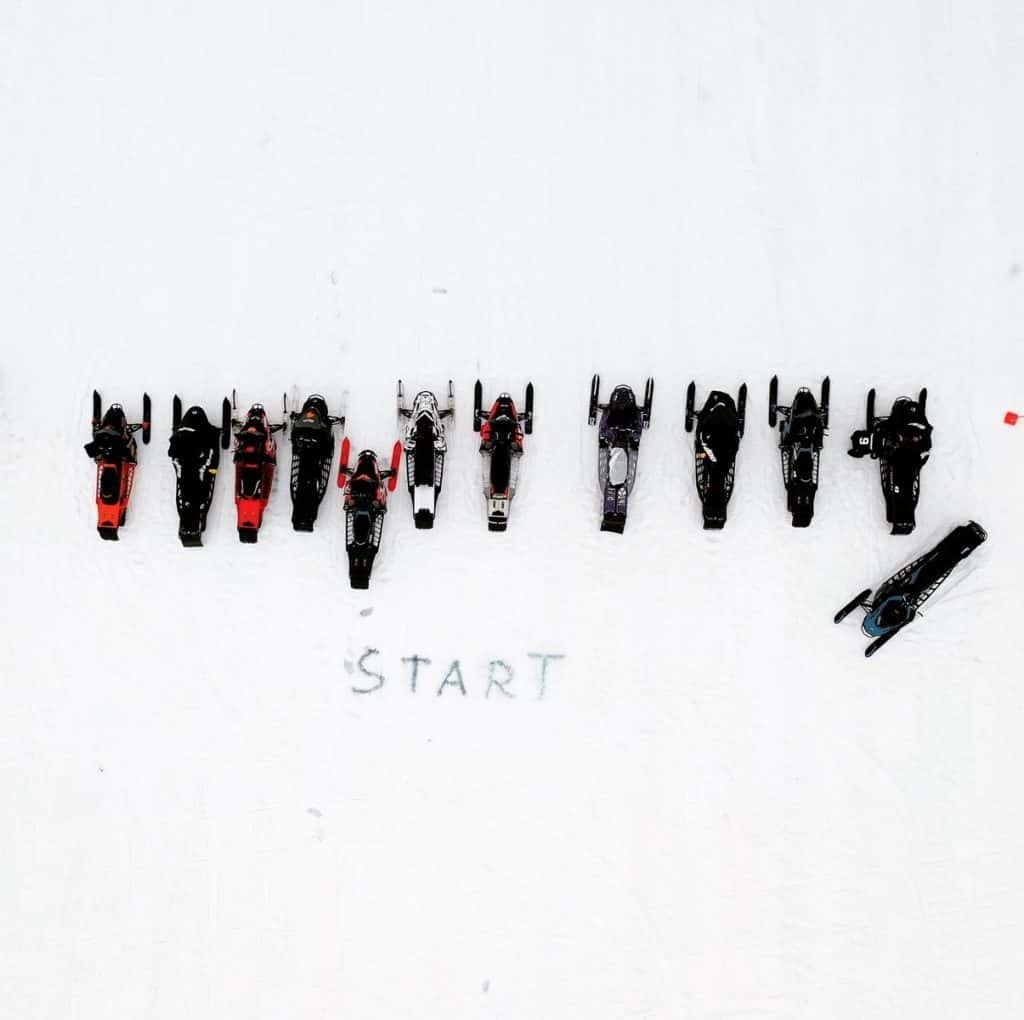 Riders lining up for the start of the Valdez Mayors Cup
Valdez Snowmachine Club volunteer said they had more than 20 Pro Class riders compete on Sunday in Valdez. "A lot of perennial favorites that have raced this race for years had a scratch of some sort and that left some opportunities for some of the younger guys to come up and show us all what they had. That's exactly what happened in the form of Robbie Schachle who was a first time winner of the Valdez Mayors Cup.
Despite the rainy weather and rough conditions, Matt Smelcer of the Valdez Snowmachine Club said the Pro Class drew more than 20 riders. The 2019 Pro class was won by Robby Schachle. Tyson Johnson took 2nd place and Cody Barber finished 3rd. In the Semi-Pro Class, Sam Durdik finished 1st, Charles Potter took 2nd and Blake Elder took 3rd place. Aidan McDonnell took 1st place in the Semi-Pro class for Juniors and Keldin Nicoll finished 1st in the Pro Class for Juniors. This was the first year the event has had a Junior Class.
Valdez Snowmachine Club
CLICK HERE for KVAK's Full Audio Interview with Israel Hale
CLICK HERE for KVAK's Full Audio Interview with Valdez Mayors Cup Volunteer Matt Smelcer