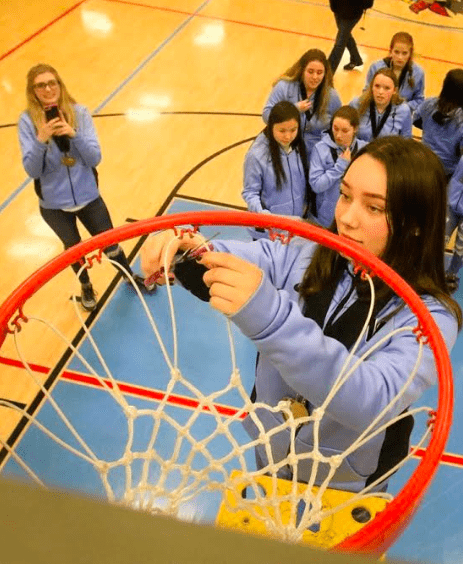 Reese King cutting down the net, photo courtesy of Joe Prax
Valdez High School hosted the Aurora Conference Basketball tournament last weekend and both VHS basketball teams and the Buccaneer Cheerleading Team took 1st place. All three teams will be heading to the State Tournament in Anchorage March 21st, 22nd and 23rd.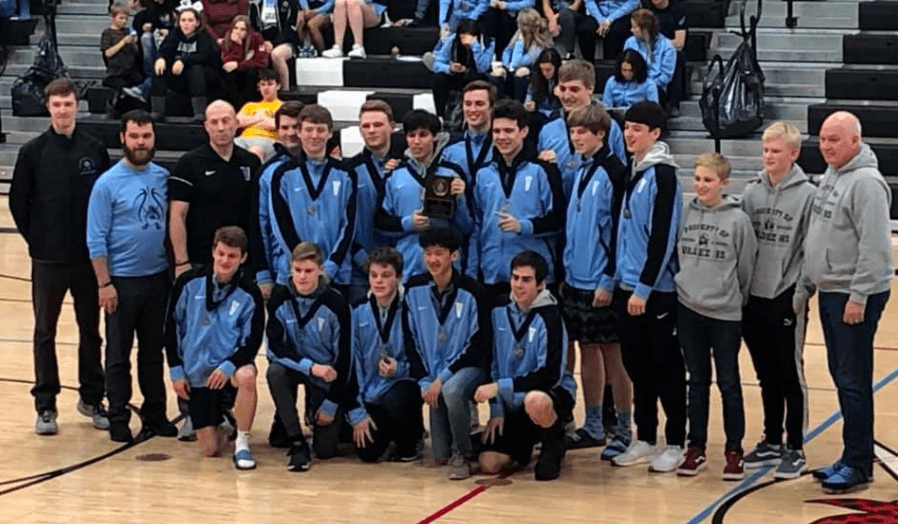 CLICK HERE for BOYS 3A STATE TOURNAMENT BRACKET
Valdez Buccaneer boys will face Monroe Catholic at 3:30pm Thursday.
CLICK HERE for GIRLS 3A STATE TOURNAMENT BRACKET
The Valdez girls will take on Nikiski at 8pm Thursday night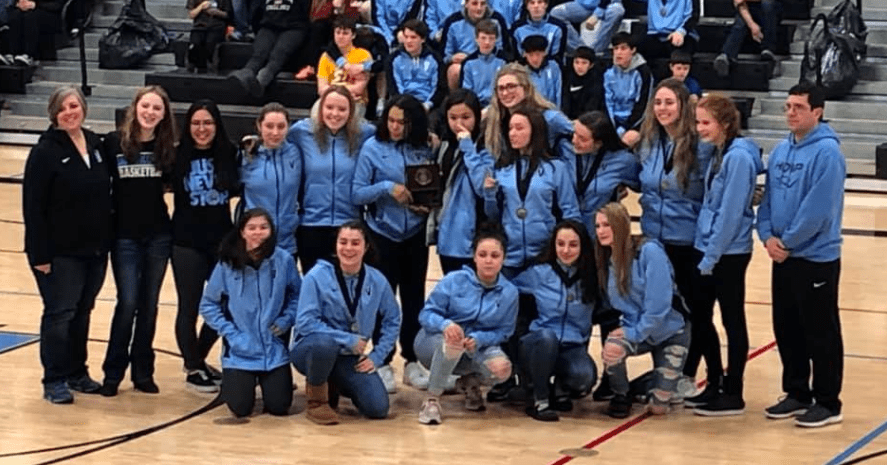 All Conference – Boys Most Valuable Player
#24 Bennett Hinkle
All Conference – Boys Basketball
#35 Logan Heckathorn
#25 Jalen Freeman
#33 Ike Watson
All Sport – Boys Basketball
Kyler Labonte
All-Conference Girls Basketball
#15 – Ally Seiber
#3 Reese King
All Sport – Girls Basketball
Jillian Fleming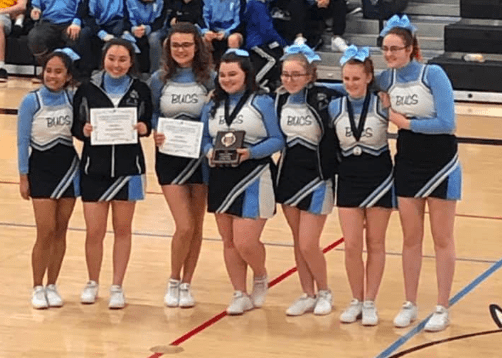 All Conference Cheer
Alexis Stanford
All Sport Cheer
Katarina Taylor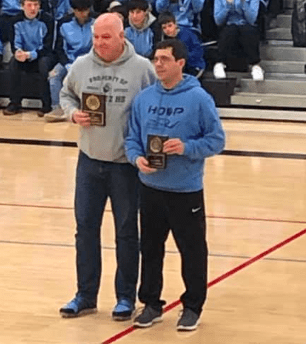 Aurora Conference Championship Coaches of the Year
Girls – Joe Robison
Boys – Todd Wegner
'Round the World Shooting Contest
Girls Winners – Jade Watts and Ashley Ramoth
Boys Winners – Jalen Freeman and Logan Heckathorn

CLICK HERE for video courtesy of Alaska 907