February 22nd – March 3rd



Frosty Fever Festival SCHEDULE
---
FRIDAY, FEBRUARY 22nd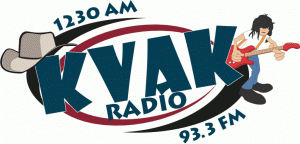 KVAK Frosty Fever Live Show
Sponsored by Copper Valley Electric & KVAK
Date and Time: Friday Feb 22nd, 10am
Location: LIVE at 93.3FM, 1230 AM or stream on-line at www.kvakradio.com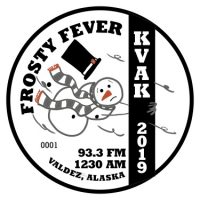 KVAK Frosty Fever Button Giveaway
Sponsored by CVT and 93.3 FM & 1230AM
Date and Time:  Friday Feb 22nd, 4:30 – 6pm
Location: Copper Valley Telecom

KVAK Frosty Fever Button Giveaway & Family Pizza & Prize Extravaganza
Sponsored by Fat Mermaid and KVAK
Date and Time:  Friday Feb 22nd, 6 – 7:30pm
Location: Fat Mermaid

Frosty Fever Trivia & Live Music Kick Off Party at Fat Mermaid
Sponsored by Fat Mermaid & KVAK
Date and Time:  Friday Feb 22nd 7:30pm to ?
Location:  Fat Mermaid

SATURDAY, FEBRUARY 23rd
All Day – Start of Frosty Fever Discounts & Specials
Location: Around Town
Sponsor:  Check Specials & Discount Sheet

KVAK Frosty Fever Button Giveaway
Sponsored by Prospector and 93.3 FM & 1230AM
Date and Time:  Saturday Feb 23rd, 10 – 11:30am
Location: South Central Hardware (In Town)

KVAK Frosty Fever Button Giveaway
Sponsored by Subway and KVAK
Date and Time:  Saturday Feb 23rd, 11:30am – 1pm
Location: Subway

KVAK Frosty Fever Button Giveaway
Sponsored by Prospector and KVAK
Date and Time:  Saturday Feb 23rd, 1 – 2:30pm
Location: Prospector
Buttons at Prospector Until They're Gone!

Emblem Club International Food Fair
Sponsored by the Valdez Emblem Club #514
Date and Time:  Saturday Feb 23rd, 5 – 7pm
Location: Elks Lodge
Cost: $3 per serving

Annual Wine Tasting & Auction
Sponsored by Valdez Coop Preschool
Date and Time:  Saturday Feb 23rd, 6:30pm
Location: Valdez Civic Center
Cost: A wine tasting, gourmet hors d'oeuvres & silent auction fundraiser for the Valdez Preschool.
Tickets are $30 & available at A Rogue's Garden. 21 & older only.
CLICK HERE for flyer
SUNDAY, FEBRUARY 24th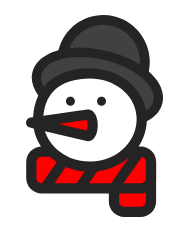 Community Snowman Building Day
Sponsored by KVAK Radio
Time: ALL DAY
Location: Everywhere
Build a Snowman on Sunday, snap a picture and e-mail it to: valdeznews@gmail.com by Monday, February 25th at 10am for a chance to win prizes and have your picture featured in KVAK's E-mail Newspaper.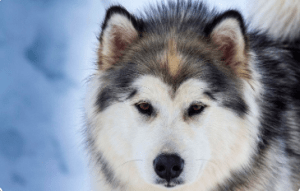 Free Dog Sled Rides with John Fowler
Sponsored by Parks & Recreation
Date & Time: Sunday Feb 24th, Noon to 4pm
Location: Leaving from HHES parking lot, on trails West of HHES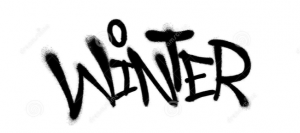 Snowman Building and Gratitude Graffiti
Sponsored By: SWAN (Sound Wellness Alliance Network) and the Valdez Medical Clinic Date & Time: Sunday Feb 24th, 2 to 5pm
Location: Snow Hill at HHES, park at the elementary school
MONDAY, FEBRUARY 25th 

KVAK Early Bird On-Air Giveaway
Sponsored by KVAK Radio
Date and Time: Monday Feb 25th, 10 – 12pm
Location: 93.3FM & 1230AM
Leap into Frosty Fever with the early bird giveaway! Button number will be drawn from first 500 buttons registered.  # will be announced on-air & winner will have 12 min 30 sec to call and claim prize.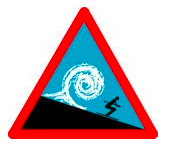 Kids' Avalanche Beacon Practice
Sponsored by Valdez Avalanche Center/Parks & Rec
Date and Time: Monday Feb 25th, 4-6pm
Location: Recreation Center (414 W Hanagita)
Cost: Free
Pre-registration Required by Feb 22nd
Learn or refresh avalanche rescue skills
TUESDAY, FEBRUARY 26th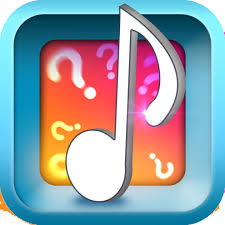 KVAK Frosty Fever "On-Air" Radio Games
Sponsored by KVAK Radio
Time: ALL DAY
Location: 93.3FM & 1230AM
Have a chance to play silly games and win prizes from Coca-Cola as you listen for your Frosty Fever number to be called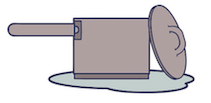 Chili Cookoff
Sponsored by Providence Valdez Medical Center
Date & Time: Tuesday, Feb 26th, 11am to 1:30pm
Cost: Free
CLICK HERE for flyer and HERE for Sign-Up Form
CLICK HERE for Cookoff Results


History Game Day
Sponsored by Valdez Museum
Date & Time: Monday, February 26th 2pm to 7pm
Cost: Free to VMHA members, $3 per person/$10 per family. $2 off with Frosty Fever Button
Alaskan Themed games and fun oldies for everyone. Drop in to play Alaska Pipeline, Trivia Alaska, Going to the Klondyke, North to Alaska, Cootie, Skunk and more.
WEDNESDAY, FEBRUARY 27th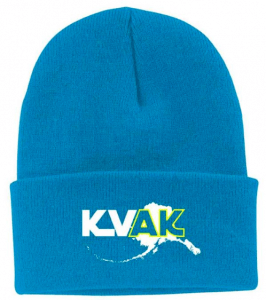 KVAK T-shirt and Hat Day
Sponsored by KVAK Radio
Time: ALL DAY
Location: Everywhere
Wear a KVAK Hat or T-Shirt and if you are spotted, you will win double the prizes!


Retro Powder Flix
Sponsored by Valdez Parks & Recreation
Date & Time: Wednesday, February 27th, 7-9pm, doors open at 6:30pm
Location: Recreation Center
Cost: Free
Ski movie, door prizes, and prize for best-dressed Retro King and Queen!
THURSDAY, FEBRUARY 28th

Family Bingo Night
Sponsored by HHES PTA
Time: 6pm-8pm
5:45 Doors Open
Location: Hermon Hutchens Elementary
Cost: $5.00 per person / Snacks for Sale
FRIDAY, MARCH 1st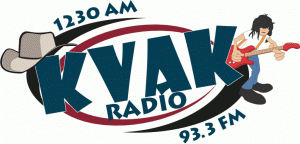 KVAK Frosty Fever Live Show
Sponsored by Copper Valley Electric & KVAK
Date and Time:  Friday Mar 1st, 10am
Location: LIVE at 93.3FM FM, 1230 AM or stream on-line at www.kvakradio.com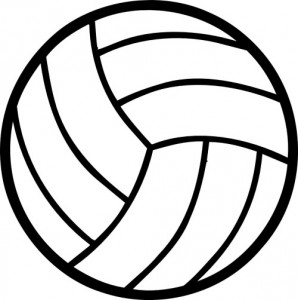 GMS Volleyball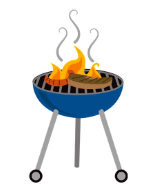 Free Public BBQ
Sponsored by Crowley Fuels
Date and Time:  Friday March 1st, 11am – 1pm
Location: Capt'n Joe's
Cost: FREE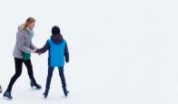 Community Ice Skating Party
Sponsored by Smelcer Family
Date & Time: Friday Mar 1st, 6 – 8pm
Cost: FREE
Cookies, Hot cocoa
SATURDAY, MARCH 2nd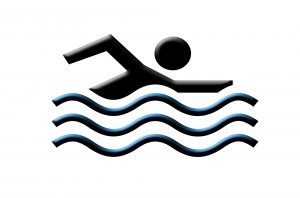 Splash-In
Sponsored by Port of Valdez Chapter of Alaska State Firefighters Association (ASFA)
Date & Time: Saturday, March 2nd, 1pm
Location: Valdez Harbor
Watch locals jump into the icy waters of Prince William Sound to raise money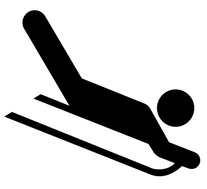 Build a Sled and Hope it Shreds!
Sponsored by Parks & Recreation
Date & Time: Saturday, March 2nd, 3-5pm, Event registration begins at 3pm
Cost: FREE for all ages
Location: Salmonberry Ski Hill
6 Mile on Richardson Highway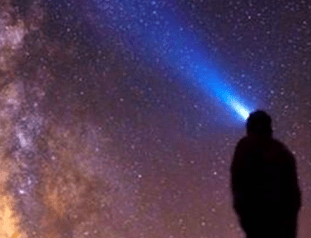 Moonlight March / Headlamp Hustle
Sponsored by Parks & Recreation
Date & Time: Saturday, March 2nd, 7-9pm
Location: Depart from Base of Water Tower promptly at 7pm, back by 9pm
Cost: Free for all ages
Bonfire, sledding, s'mores, and hot drinks in Mineral Creek Canyon
SUNDAY, March 3rd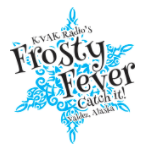 End of Frosty Fever Discounts & Specials
Location: Around Town
Sponsor:  Check Specials & Discount Sheet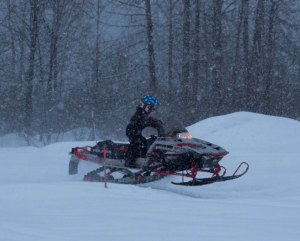 120 Kids Snowmachine Races
Sponsored by Valdez Snowmachine Club
Date & Time: Sunday March 3rd, 1pm
Location: by Dog Park on Meals
CLICK HERE for Printable Event Schedule
CLICK HERE for Frosty Fever DISCOUNTS & SPECIALS

Thank you FROSTY FEVER Sponsors!