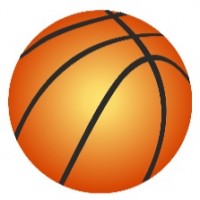 GILSON MIDDLE SCHOOL TO HOST 24 TEAM TOURNAMENT THIS FRIDAY AND SATURDAY


Gilson Middle School will be hosting a boys and girls middle school tournament this weekend. There will be 24 teams competing in 44 games this Friday and Saturday. There will be a cheerleading competition held also. Tournament games will be held at both Gilson Middle School and Valdez High School. Schools attending the tournament are: Monroe Catholic; Cordova; Delta; Redington; Grace Christian; Houston; Teeland and Valdez.
See schedule HERE
CLICK HERE for Boys A Team Bracket
CLICK HERE for Girls A Team Bracket
CLICK HERE for Boys B Team Bracket
CLICK HERE for Girls B Team Bracket
Volunteers needed- training provided. All volunteers will get free admission in the games. Please either email or call the school 835-2244 if you can help.