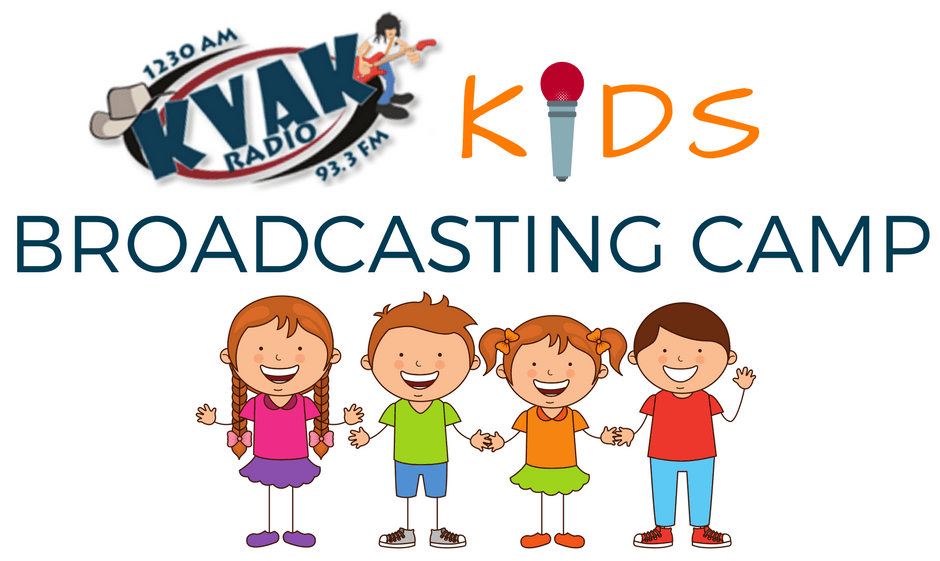 Sponsored by Alyeska Pipeline
Tuesday – Thursday 

June 12 -14
Schedule and times to be announced
Ages: Going into 5th Grade through 8th Grade (2018-2019 school year)
Limited Space: Please check all times your child would be available to attend and we'll let you know the schedule after registrations are complete.
Kids will be involved in a minimum of 2 (2 hour sessions) 
Payment of $10 registration fee confirms attendance.
Things we will be learning & doing
Recording public service announcements
Editing audio
Writing radio scripts
Operating radio equipment
Fun games & activities during break
Staff of KVAK will work with students on a variety of radio techniques.
Kids will have the chance to record and be on the air, as well as learn editing and what's goes on behind the scenes.