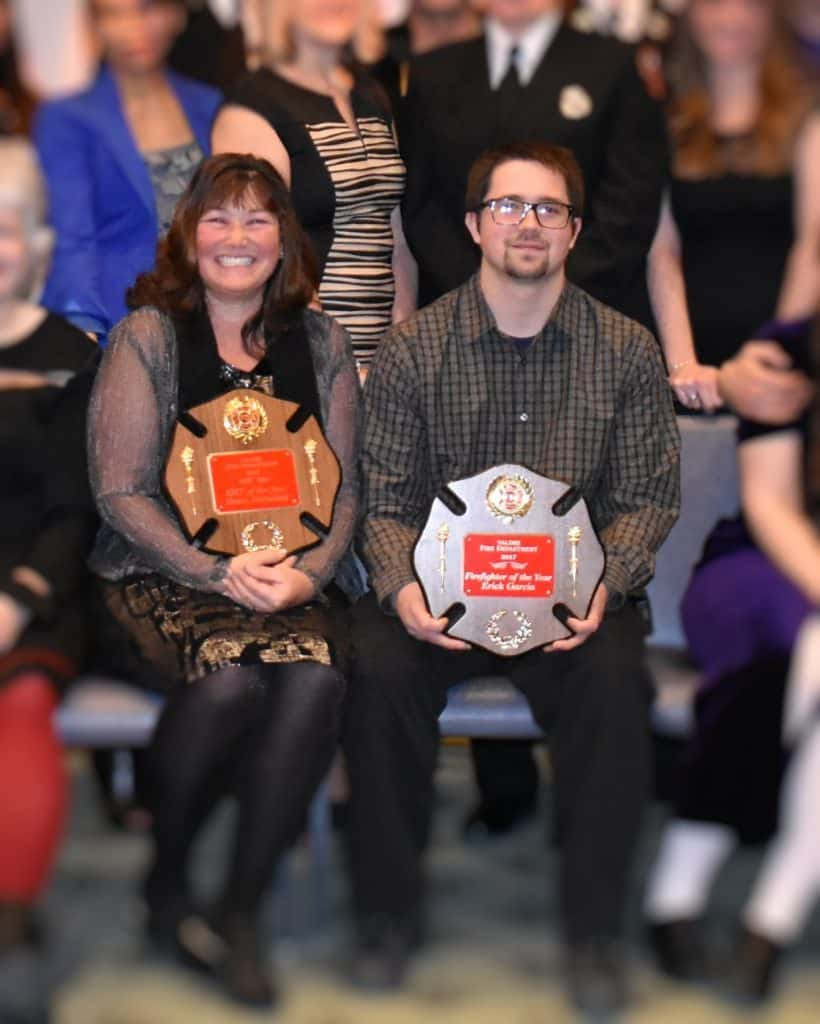 During the annual Valdez Fire Department awards banquet in
February, Firefighter Erick Garcia was named 2017 Firefighter of the Year and
Emergency Medical Technician Grace Huhndorf was named 2017 EMT of the
Year. Both personnel serve as volunteers with the department.
Firefighter Erick Garcia was recognized for his positive attitude, work ethic, and
commitment to skill development and professional education. After receiving his
Firefighter I certification, Garcia immediately began working on his EMT 1
certification so he could contribute even more to the department and the safety of
the Valdez community. Garcia also used personal leave from his full-time job to
attend the Alaska Fire Training Conference in Sitka. In addition to his outstanding
commitment to training and professional skill development, Garcia responded to
47 calls for service in 2017.
EMT Grace Huhndorf was recognized for volunteering her time and expertise in a
variety of capacities, including serving as a mentor for new members of the
department. Committed to supporting others, Huhndorf selflessly donated
registration for the 2017 EMS Symposium to another department member when
she was unable to participate. She attended over 141 hours of training and
responding to 37 calls for service in 2017.
Allie Ferko, Public Information Officer
City of Valdez, Alaska