GMS Girls Basketball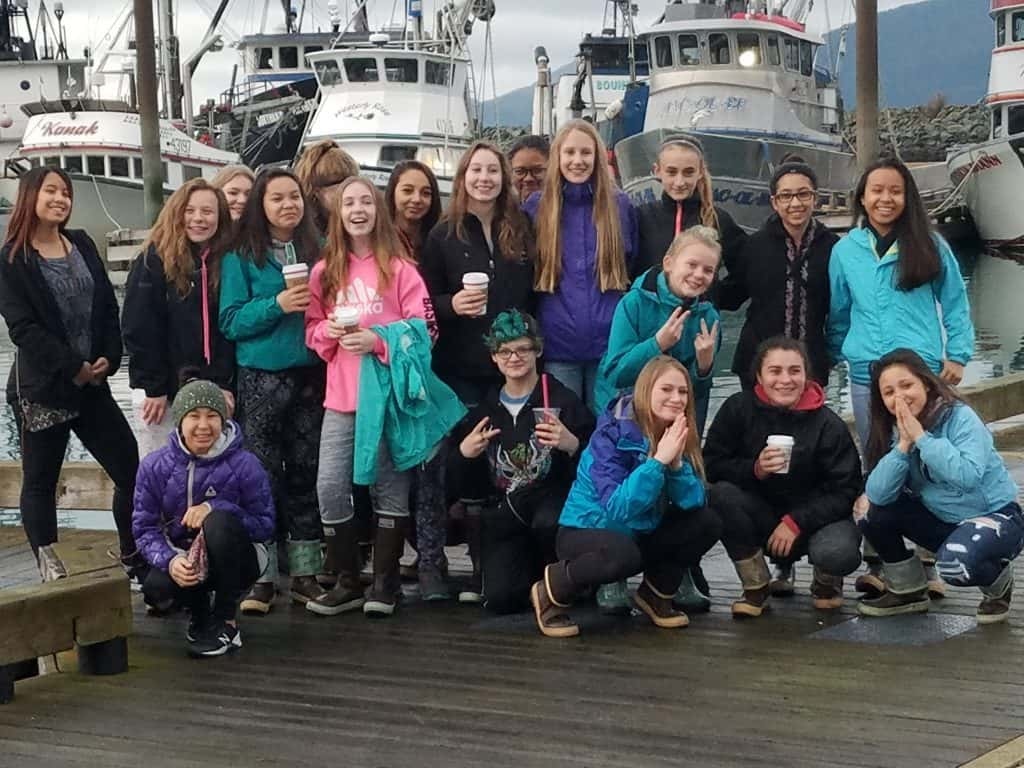 The Girls Gilson Middle School travelled to Cordova this weekend and played tenacious defense against the Wolverines.
The Valdez Huskies handed Corova a 31 to 11 loss 
Friday
. Kylie Fletcher-Gilbert led the way with 12 points and Chloe Auble added 11 points. Lily Alfaro played great defense and picked up 5 steals.
Cordova brought their A game Saturday and at halftime the score was tied. In the 2nd half the Huskies pulled away with a relentless press. Masen Holmes had 6 steals and Chlie Auble had 5 steals in the 31 to 16 win over the Wolverines. Carsyn Hinkle had 6 points to lead the way.
Lucy Selanoff led in scoring 
Friday
 with 6 points as the Huskies won 17 to 2. Lindsey Gudgell had 7 rebounds. Aly Metzger and Peyton Wade tossed in 4 points apiece. Jasmine Bravo had 4 steals and Wade picked up 3 steals and 4 rebounds.
Jasmine Bravo had 5 steals in the Huskies 15 to 5 win over Cordova. Wade had 4 rebounds and 3 steals and Sydney Burton had 4 rebounds.
GMS Boys Basketball
Cordova Games (@ Cordova)
Coaches Comments:
Both the A and B boys teams played well this weekend in Cordova.  The B Boys team went 1-1, avenging a previous loss to Cordova, while the A boys went 2-0.
The B boys won a close game Friday, making a free throw at the end of the game to break a tie.  They ran out of gas on Saturday, after overcoming an 11 point deficit to eventually take the lead.  They couldn't hold on, however.
The A boys won both Friday and Saturday night by double digits.  The boys played well, extending their record against Cordova to 4-0 this year.
Highlights:
For the B boys, Justin Barnes played well.  Justin hit a free throw at the end of the game Friday to give Valdez the win. Justice Reed played his best game of the season on Saturday.
For the A boys, Josh Baczuk, Dennis Mott, Allen Watson, and Landen Case played really well.  Dennis was a force inside, while Josh, Allen, and Landen all had really good offensive games.
As a whole, we played really good defense on Saturday, holding Cordova to 15 pts.