Wrestling – "Throw Down in Snow Town":  (Coach Tyler Thompson)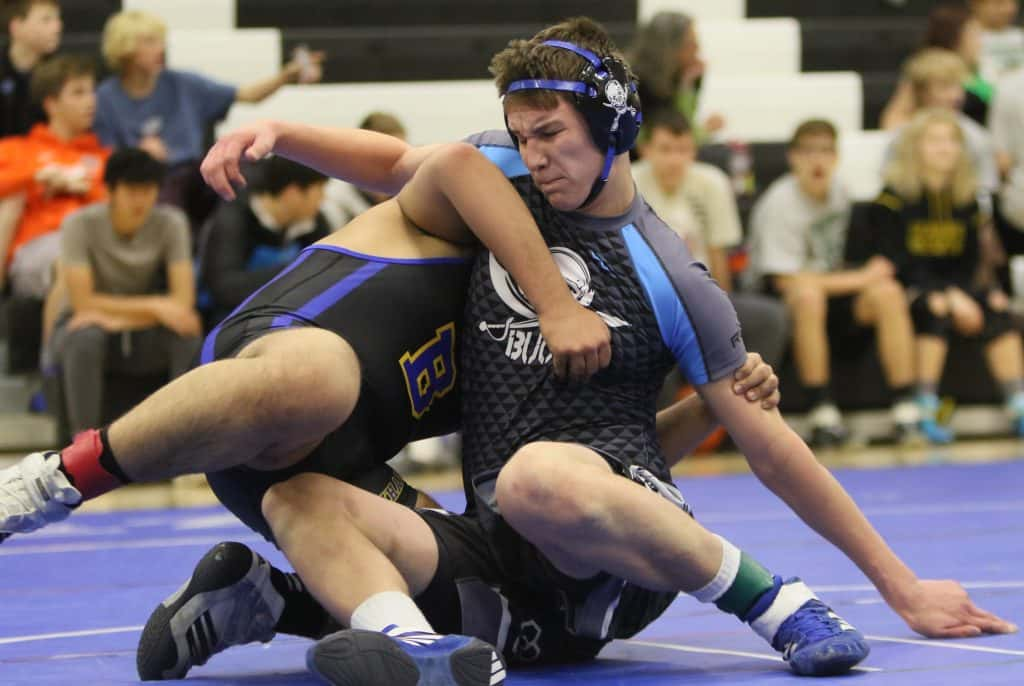 Dustin Woods

It was a great weekend of wrestling in Valdez with approximately 150 wrestlers participating in this years tournament. Five Valdez wrestlers took to the mat this weekend and showed great much improvement from the past weekend. These wrestlers consisted of Caleb MacPherson (113lbs), Connor Britt (138lbs), Jayce Lindekugel (145lbs), JT Ginn (160lbs), & Dustin Woods (170lbs).
Each wrestler battled hard this weekend. Win or loss, they came out of each match a better wrestler than before.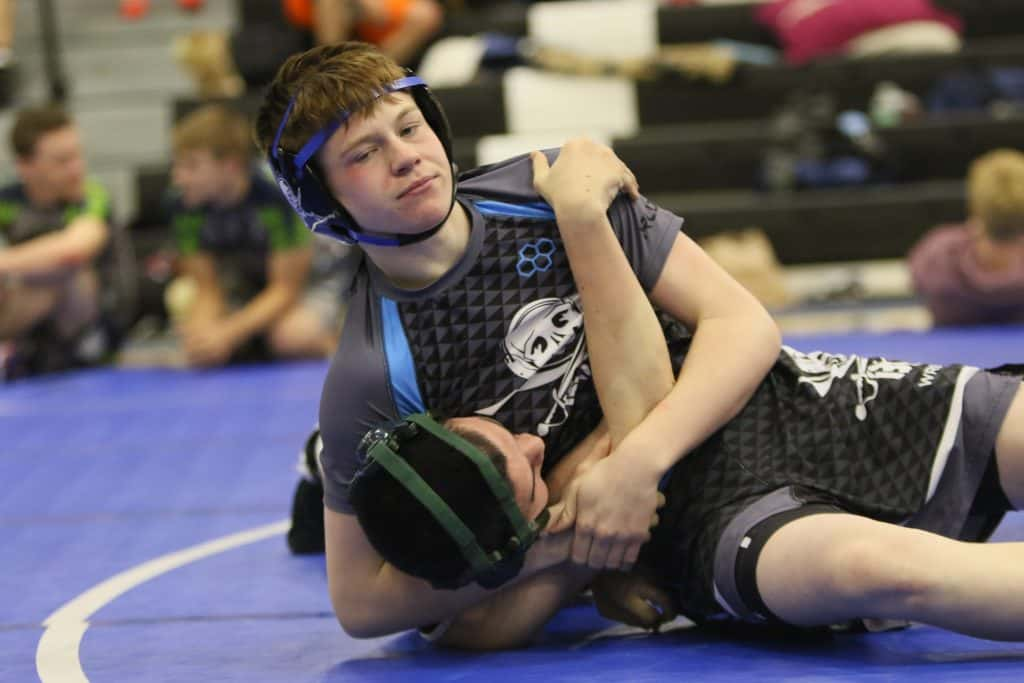 Jayce Lindecougal
Caleb MachPherson: 0-2
Caleb took to the mat at his very first varsity tournament. Caleb is eager to make adjustments and prepare for the next competition.
Connor Britt: 0-2
Connor experienced a few tough losses this weekend but was able to identify what he needs to work on to help him come out on top in these matches.
Jayce Lindekugel: 1-2
Jayce wrestled some great matches and is beginning to see what he is capable of. With small adjustment Jayce will be making his way to the podium in no time.
JT Ginn: 2-2
JT came out with some fire this weekend looking to make his mark as a Valdez wrestler. JT picked up a few pins while suffering a few close losses as well. JT will be back in the room this week to make changes that will get him on the podium in weeks to come.
Dustin Woods: 3-2
Dustin wrestled some exciting matches this weekend picking up a few big wins along the way. Dustin is beginning to realize his ability to score, and score often. With a little work in the room Dustin's performance will surely improve as the year progresses.
Thank you to everyone who made Throwdown in Snowtown possible. This is a tournament that teams look forward to every year and that is thanks to all those that give their time and energy to make it happen.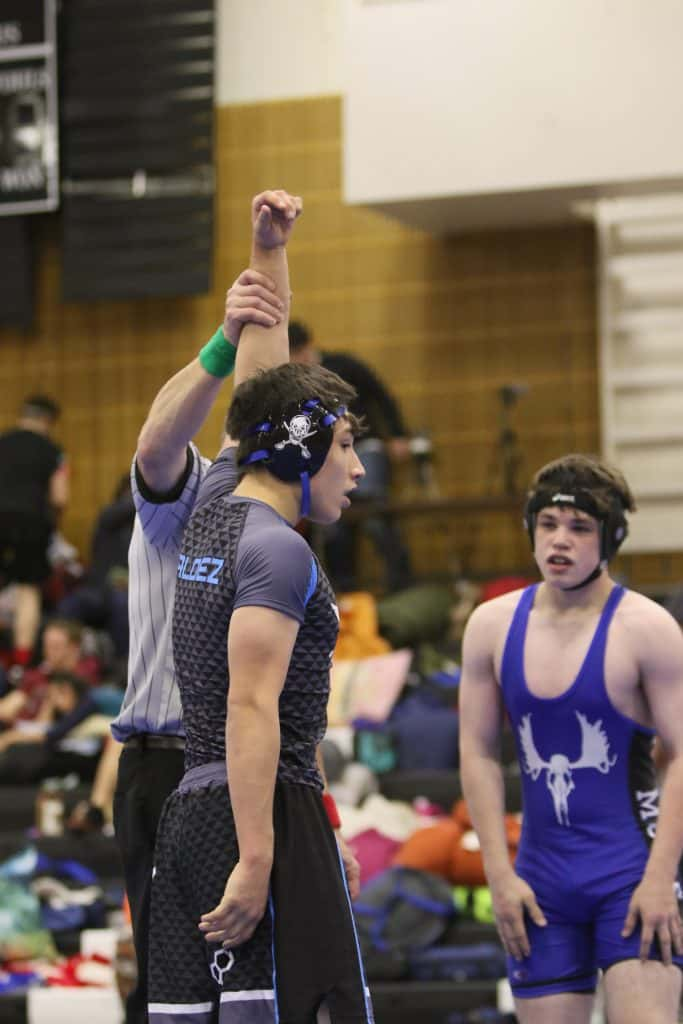 Jerreth Ginn
JV Volleyball – "Delta Invitational JV Tournament":  (Coach Adam Sharrai)
Valdez JV had two teams at the Tournament –
Team A Scores:  25-5 vs Delta A, 25-10 vs Delta B, 25-12 vs Eielson, 25-14 vs Lathrop, 25-9 vs Monroe, 23-25 vs North Pole (Recond of 5 wins / 1 loss)
Team B Scores:  25-9, 18-25, 13-25, 25-16, 19-25, 7-25 (Record of 2 wins / 4 losses)
  Both Teams played very well and stayed aggressive.  Good to see them pushing themselves!
Maison Anderson and Ally Sieber made the All-Tournament Team.
Team A won the Second Place Trophy with North Pole finishing first.
Swimming-
Valdez High School Swimming had this weekend off, but will be headed to the Regional Tournament in Palmer this weekend!  Good Luck to all the Swimmers!