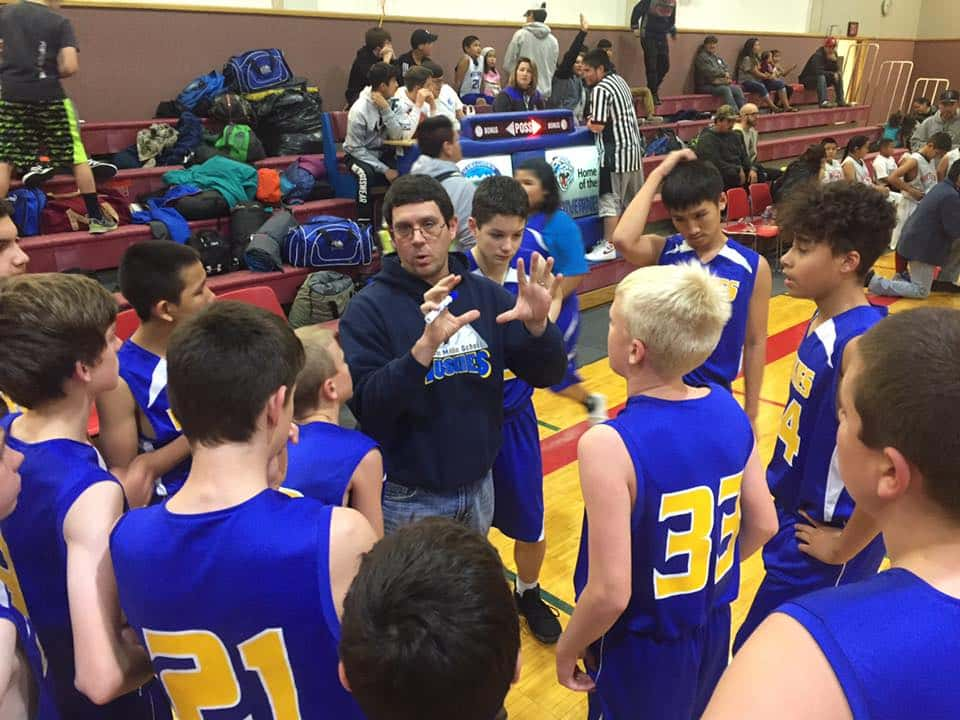 Coach Joe Robison talking with Boys in Tok

GILSON MIDDLE SCHOOL BOYS DO WELL ON THE ROAD
Both the boys A and B basketball teams defeated Delta 

on Thursday

.

Friday

, the A team defeated both Tok and Northway, and the B team defeated Tok.

Saturday

, both teams defeated Glennallen.
Coaches Comments (Joe Robison)
This was a tough trip for the guys, as we traveled to and stayed at a different school each day.  They overcame adversity and played extremely hard and very well.  Not only did the boys play well, but they also represented both Valdez, and the middle school, very well.
Highlights:
For the "A" team, Allen Watson played extremely well defensively this weekend.  Bryce Tucker played very well, and provided a scoring spark.  Payton Gage and Landen Case also played well.
For the "B" team, Anthony Kelly played really well both offensively and defensively.  Griffin Hastings played well inside, with Justin Barnes also providing some scoring.
BOYS B TEAM PLAYED WELL IN SECOND HALF THIS WEEKEND
B Team Boys were able to win all of their games this weekend, keeping their undefeated title. B Team boys had a great weekend on the road, with all 17 players getting court time and contributing to the wins.  Coach Wyatt Duncan said, "It was a long weekend on the road for the boys, traveling hundreds of miles between each game. They started off slow in all three games, but came alive in the second half of each game to secure the win". "They have come together as a great team", Duncan said.