GMS Wrap Up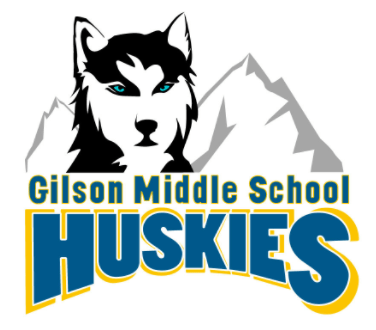 Valdez Huskies Versus Delta Huskies
GIRLS A TEAM
Friday: 32 – 18 (Valdez Win)
Saturday: 33 – 17 (Valdez Win)
"I was very happy with how the team is learning the plays so quickly, "said Coach Laurie Prax. "We have a lot of great individual players and I'm looking forward to seeing what we can do when we learn how to work together".
Highlights: Kylie Fletcher-Gilbert ran the floor against Delta Friday, scoring 10 points and picking up 4 rebounds. Chloe Auble, Lily Alfaro and Carsyn Hinkle controlled the boards with 10, 7 and 5 rebounds respectively. On Saturday night Carsyn Hinkle scored 10 points and had 6 rebounds to lead the Huskies who did a nice job implementing a full court press. Valdez Huskies held Delta to just 2 points in the first half on intense defense.
Valdez Huskies Versus Delta Huskies
BOYS A TEAM
Friday: 38 – 14 (Valdez Win)
Saturday: 34 – 24 (Delta Win)
"The boys played extremely hard both Friday and Saturday night," said Coach Joe Robison. "They represented themselves and the school well. We played really well Friday, and the first half of Saturday's game.  The boys struggled in the 2nd half Saturday, but credit ot Delta for playing well to close the game. We look forward to getting back to work this week".
Highlights:
Payton Gage scored 13 pts in the two games, including three 3- pt baskets.  Dennis Mott scored 15 points on the weekend, with 11 coming in Friday's game.  Bryce Tucker, Brandon Nguyen, and Allen Watson all played well on the defensive end.
GMS Cheer
"First games of the season went great," said coach Emily Skilbred. "The cheerleaders have come a long way in two weeks and are very excited to show their skills. We have two separate cheer squads and a total of 15 girls out".
Highlights: _
Billi Lovell showed off her expert tumbling skills at half time during the varsity games. Kylie Arland stepped up and led her team as the captain of the JV girls. Go Kylie!
VHS Wrap-Up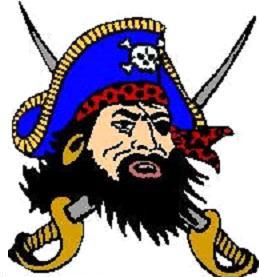 Volleyball vs Delta:  (Coach Ron Langseth)
The Lady Bucs had a successful weekend while hosting the Delta Huskies last weekend here at the VHS Gymnasium.  In front of a enthusiastic crowd Friday the Bucs defeated a scrappy Husky Team, 25-14, 25-20, 20-25, 25-18.   On Friday the ladies struggled with serve receive as well as ball placement as the Husky defense picked up our hitters.  Sydnee Johnson and Bobbi Mott led the way with 15 and 12 Kills respectively, while Carlee Fleming and Kaylee MacDonald each tallied 14 and 12 assists.  Defensively we recorded only a few touches blocking while defenders Linnea Langseth and Jade Watts grabbed 31 and 18 diggs in the back row.
On Saturday
 the Ladies again had a slow start against an improved Husky Volleyball Team.  The Bucs however had a 3 set win with a 25-23, 25-20  and 25-18 finish for the day.  "Communication needs to improve as that helps bring energy to the floor."  While winning Senior Bobbi Mott led in Kills with 12 while Junior hitter Sydnee Johnson place 10 to the floor.  Defensively we improved from Fridays blocking effort posting 5 blocks.  The back row contributed with over 62 digs collectively.
Fans and spectators can look for continued improvement as the team is now at full strength with the return of our other Seniors.   Bobbi Mott and Linnea Langseth back from significant injuries now join Kaylee MacDonald on the floor. Last weekend marked the Lady Bucs 25th Straight Aurora Conference win 
on Saturday
.  The win streak carried back to the 2015 State Championship season.
This week the Varsity travels to the Grace Christian Invite.  Play starts 
on Friday
.  Schedules and brackets can be found at 
www.quickscores.com
 by searching Grace Christian Alaska.
JV Volleyball vs Delta:  (Coach Adam Sharrai)
ValdezDelta
  25   -18
  25   – 27
  25   -23
Valdez  Delta
25    -22
10    -25
24-26
25 -19
Movement improved, and there is alway room for improvement with communication and Talking!  I saw them learning to enjoy the game instead of just going through the motions.
Football vs Barrow:  (Coach Steve Radotich)
The Valdez Football team lost to the Barrow Whalers 59-7. Hayden Howard scored on a 60 yard fumble recovery that he scooped up and raced to the end zone with for our lone score. Kyle Sodergren lead the Bucs offensively with 86 yards rushing. The Bucs were lead defensively by Moe Morgan and Stan Morales. We finished 0-8 for the season, but I am very proud of the way our guys continued to work hard and never give up. We have a bright future for our program with all these fine young athletes.
My player of the week is Stan Morales. No one works harder than Stan.
Swimming Home Meet:  (Coach Carl Young)
Valdez Invitational Swim Meet:  Valdez vs Palmer, Colony, Wasilla, Cordova, & Bethel
Results:

Top 3 Finishes- 7
Top 6 Finishes- 15
Boys 200 Free Relay took 3rd
Girls 400 Free Relay took 3rd
80% Time Drop overall
Saturday
Top 3 Finishes- 6
Top 6 finishes- 12
Girls 200 Free Relay took 3rd
Boys 200 Free Relay took 3rd
60% Time Drop overall
Chase Randall- By far the best swimmer from our team this swim meet!
1st Place in the Boys 100 Fly- 

Friday

2nd Place in the Boys 200 IM- 

Friday

2nd Place in the Boys 100 Free- 

Saturday

3rd Place in the Boys 100 Breast- 

Saturday

100% Time Drop
Coaches Comments:
I love the Valdez Invitational! Our community always rallies around our team and allows us to provide a very well hosted meet for all those who joined us. A Huge Thank You to Barb Lyons, Leo Overduyn, the Officials, and all of the volunteers who helped make this meet possible.
Our swimmers did very well and I was able to see a strength in some of the swimmers that I had not seen so far this season. A very well deserved GOOD JOB!
Highlights:
The Biggest Highlight of this meet was that our Girls Swim Team of 5 was able to Take 3rd Place overall beating out Wasilla, Bethel, & Cordova. Go Lady BUCS!!
Complete Swim Results