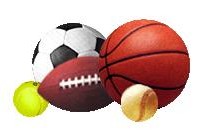 Volleyball Weekend Results:  (From Coach Ron Langseth)-
On Friday, the Lady Bucs Hosted Barrow in 3a non conference play.  In front of a spirited crowd the Ladies kicked of the Homecoming weekend with a scrappy 3 set victory over the highly ranked Whalers.  The Buccaneers dispatched Barrow 25-23, 25-23, 25-16.
Sydney Johnson had solid play, landing 15 kills coupled with 7 blocks.  Setters Carlee Fleming and Kaylee MacDonald each had 12 assists, while Hitter Kassi Howard had 8 kills.  Defensively the return of Senior Libero Linnea Langseth saw her demonstrate solid passing along with 18 digs.  Jade Watts added great passing and chipped in 12 digs.
On Saturday, the Lady Bucs fell short in a highly contested 5 set loss.  The Whalers overcame the Bucs in 5, 25-20, 13-25, 21-25, 25-23, 10-15.  During the five set match the Ladies struggled to find motivation, along with their scrappy play they demonstrated the previous night.  Sydney Johnson again lead in Kills with 14 kills, and 7 Blocks, setter Kaylee MacDonald had 13 Assists with 2kills, while Carlee Fleming had 10 assists and 4 kills.  Langseth had a game high 29 digs while Jade Watts added 15.
The Bucs return to conference play this week while hosting the Delta Huskies.
Football Weekend Results:  (From Coach Steve Radotich)-
The Buc Footballers lost to Monroe 56 to 22. We moved the ball offensively better than we have all season, but made to many mistakes to capitalize on our drives. Kyle Sodergren had a huge game on both sides of the ball. Hayden Howard scored his first touchdown on a long pass from Luke Baczuk and luke also had multiple completions to Jona Turner and James Letendre also. Owen Chadwick also played a solid game scoring 2 touchdowns and running the ball well.
Cross Country Running Weekend Results:  (From Coach Melissa Koontz)-
Region III Championships
September 23, 2017
The Valdez Buccaneers travelled to Wasilla for the Region III Championships at Government Peak.  The team walked the trail in the rain and mud on Friday.  Government Peak is a very challenging course with a very muddy start and finish.  The remainder of the course is grass with a number of wooden bridges.  The course is a consistent flow of ups and downs with very little flats.  Going into the race, athletes knew the course was the most challenging course yet.  Overall, course times were slower than in previous times for almost all the runners competing.  The Buccaneers ran Division II Varsity.  Rafael Alfaro led the team with a time of 22:07 and placing 32nd overall.  Alfaro came across the finish line strong and fast.  Ben Swanson finished in 24:10.  Swanson powered up the hills for a strong finish.  Katelyn Wadsworth competed for the girls and finished in 26:46, placing 28th.  Katelyn had been battling shin splits and muscle cramps in her calves the last couple of weeks.  This affected her training leading up to regionals.  She pulled through with a strong finish.
Our athletes of the week are Rafael Alfaro, Ben Swanson and Katie Wadsworth.  These three athletes finished the season strong and remained dedicated throughout the season.  These athletes gave their all in practice and at meets.  They remained positive and demonstrated amazing sportsmanship.
Race totals:
.
| | | |
| --- | --- | --- |
| Place | Name | Time |
| 32 | Rafael Alfaro | 22:07 |
| 42 | Ben Swanson | 24:10 |
| 28 | Katie Wadsworth | 26:46 |