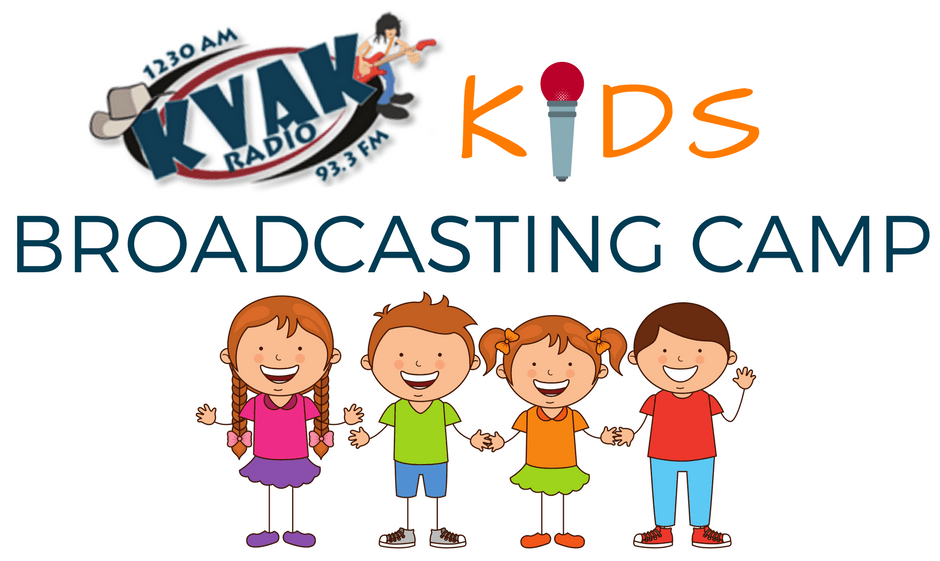 Wednesday

 & Thursday
July 19th & 20th


Noon to 4pm

 , KVAK Studios
Cost: $35
Ages: Going into 4th Grade through 7th Grade (2017-2018 school year)
Limited Space: KVAK will be accepting 12 students for the program on a first-come / first served basis. Payment confirms attendance.
Things we will be learning & doing
Recording public service announcements
Editing audio
Writing radio scripts
Operating radio equipment
Helping with live on-air giveaways (on the mic or behind the scenes)
Fun games & activities during break – because we have rubber chickens and we know how to shoot them with a slingshot
Staff of KVAK will work with students on a variety of radio techniques. Kids will have the chance to record and be on the air, as well as learn editing and what's goes on behind the scenes. Kids will have an opportunity to assist with announcing and other duties at the Valdez Kids Pink Salmon Derby Awards Saturday, July 22nd. Attendance at Saturday event not required, but we will need a commitment of attendance before July 19th if your child wants to participate at the event.